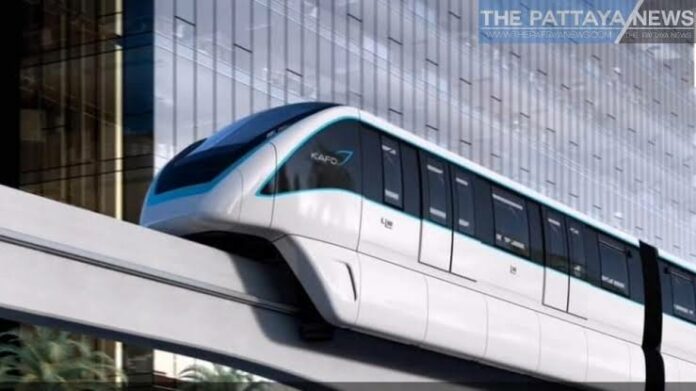 The government has reported that the first phase of the high-speed railway is scheduled to be completed by 2026. The first phase is part of the railway project that will connect Bangkok to the city of Kunming in China
Government Spokesperson Anucha Burapachaisri has disclosed details on the high-speed railway construction that will help boost the Thai economy and tourism industry.
According to the spokesperson, the first phase of the railway will have six stops from Bangkok, Bangsue Grand Station, Don Muang, Ayutthaya, Saraburi, and Pak Chong district in Nakhon Ratchasima province. The 251-kilometer railway project includes 15 construction contracts, with one for system construction and the other fourteen for civil engineering work. Currently, one contract has been completed, ten are underway, and three are still awaiting authorization.
The spokesperson said that Chinese officials will provide knowledge on high-speed railway construction and related information to the Thai government for the railway to operate seamlessly. He emphasized that the railway will benefit Thailand's economy and the well-being of its people.
The preceding is a press release from the Thai Government PR Department.