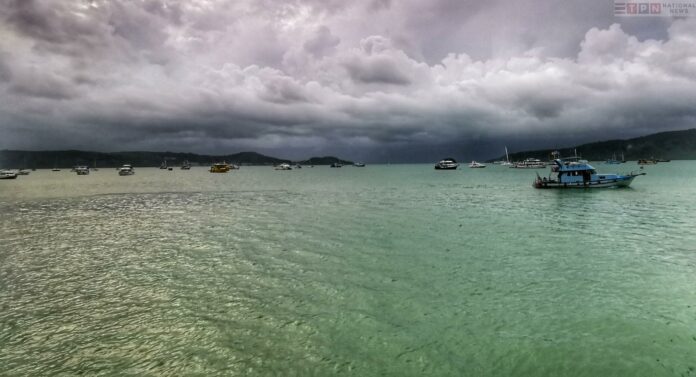 Thailand –
The Thai Meteorological Department (TMD) has warned of heavy rain across Thailand with strong wind and waves and possible flash floods.
The TMD announced on Friday (June 9th) that rain is continuing across Thailand with heavy rain in some areas, especially in the East and the South and on the West coast. People should be aware of the possibility of flash floods especially near mountains and river basin areas.Waves in the upper Andaman Sea are up to three meters high and can be more than three meters high in thunderstorms.
Meanwhile, waves in the lower Andaman Sea and the Gulf of Thailand are up to two meters high and can be more than two meters high in thunderstorms. Boats should progress with caution and small boats should stay ashore until June 11th, 2023.
This article originally appeared on our sister website owned by TPN Media.