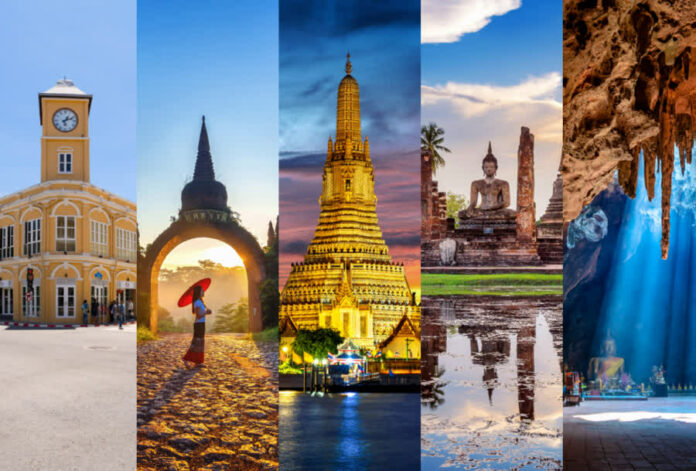 PRESS RELEASE:
BANGKOK (NNT) – Thailand has garnered international recognition as UNESCO has designated five cities in the country as Creative Cities in various categories including gastronomy, crafts, folk arts and design.
The announcement was made by Government Spokesperson Anucha Burapachaisri, who emphasized the presence of diverse creative talents and cultural heritage in these cities.
Phuket was the first to receive UNESCO Creative City of Gastronomy status in 2015. The local food industry on the island generates an impressive annual revenue of approximately US$3.6 billion. The province's traditional food varieties, deeply rooted in the local culture and passed down through generations, have contributed to its UNESCO recognition.
Chiang Mai, renowned for its exceptional craftsmanship and folk arts, was recognized as a UNESCO Creative City in 2017. The province has long been celebrated for its expertise in wood crafts, as well as the production of ceramics, niello and silver wares.
In 2019, Bangkok earned UNESCO Creative City status in the field of design. The accolade was awarded to Bangkok for its unique blend of old and modern designs, reflecting the diversity of its people and the evolution of the city's design landscape.
Sukhothai, similar to Chiang Mai, was honored as a UNESCO Creative City of Crafts and Folk Arts. The province boasts an impressive community of over 1,300 artisans who are involved in various community-based industries such as textile weaving, ceramic ware production, and crafting of gold, silver, and Sangkhalok ceramics.
Meanwhile, Phetchaburi, known for its ecological diversity and traditional community recipes, was designated a UNESCO Creative City of Gastronomy. The recognition highlights the region's rich culinary traditions and commitment to preserving its cultural and natural heritage through traditional community recipes.