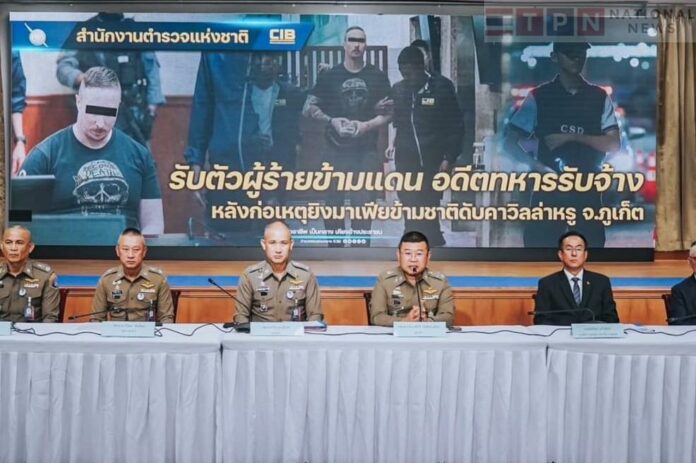 Here is a look at the top NATIONAL Thailand stories, chosen by our Pattaya News/TPN National team, from the last week, Monday, May 29th, 2023, to Sunday, June 4th, 2023.

They are not in any particular level of importance but are listed in the order of date of publication.
Let's get started and see what the top stories were!
A Canadian suspect has denied all charges after he allegedly murdered an Indian man in Phuket who was reportedly involved in transnational organized crimes.
He remains in custody and continues to deny all charges.
2. A 70-year-old British man has filed a report to the Thai Central Investigation Bureau (CIB) after he bought a 15 million baht luxury condominium on Koh Samui many years ago but still has not received legal documents confirming his ownership.
The CIB accepted the report and stated they would review the case. The name of the real estate company in question was withheld due to pending legal action and Thai libel laws.
3. Exclusive luxury parties only for Chinese nationals were raided at karaoke rooms in Bangkok and 48 Chinese people and illegal drugs were found.

56 drug suspects, 24 of which are Chinese, have been detained following a karaoke bust in Bangkok on Friday.
They remained in custody as of press time.
4. Thailand celebrates Her Majesty Queen Suthida Bajrasudhabimalalakshana's royal birthday on Saturday, June 3rd.
Her Majesty was born on June 3rd, 1978, in the Hat Yai district in Songkhla, Southern Thailand. This year has marked her 45th birthday.
5. Mrs. Amornrat Chokpamitkul, a former MP for the Move Forward Party, posted her opinions on Facebook stating Thailand should cancel an alcohol sales ban on religious holidays due to its lack of reasonable grounds, according to her.
TPN media notes that there used to be an exception to the alcohol bans for tourists at hotels but this was removed during the government of Prayut Chan-O-Cha.
And, that is all for this week. Thank you as always for reading the Pattaya News/TPN News!
-=-=-=-=-=-=-=–=-=-=-=-=-=-=-=