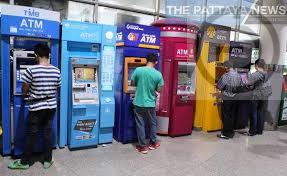 Thailand-
Financial institutions in Thailand have begun mandating facial recognition for customers conducting high-value transactions. The move, aimed at reducing fraudulent activities and scams, is expected to provide extra security for clients.
Deputy Government Spokesperson Traisuree Taisaranakul announced that all commercial and government banks will implement this new security measure. Starting from July, customers transacting 50,000 baht or more via mobile banking, or whose transactions exceed a daily limit of 200,000 baht, will be required to verify their identities via facial recognition systems.
Traisuree explained that this measure is part of broader anti-cybercrime initiatives spearheaded by the Bank of Thailand (BOT) and other relevant agencies.
Commercial banks have already taken steps to combat online fraud, including no longer sending text messages containing web links to their clients. Mobile banking users can verify their biometric enrollment status via banking apps.
Those who have yet to enroll may need to contact their bank for a facial scan in order to comply with the new regulation.
The preceding is a press release from the Thai government.