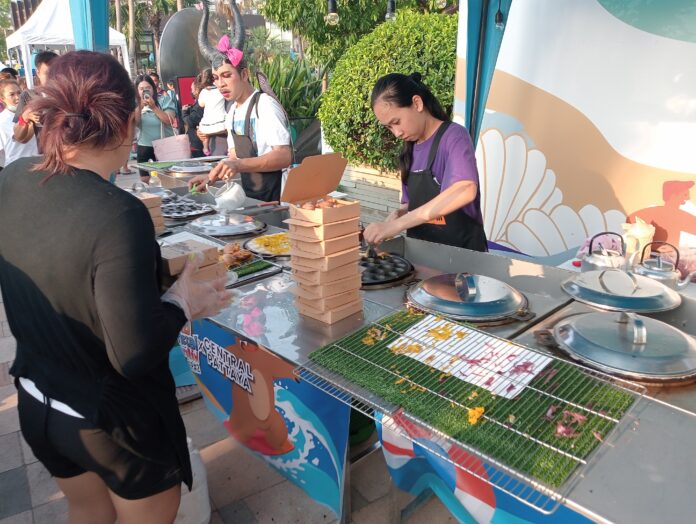 Thai food has been listed as the fourth most popular foreign cuisine in China, after western, Japanese, and Korean food. The number of Chinese tourists visiting Thailand has also continued to rise, since China fully reopened the country in early 2023 to allow international travel.
Deputy Secretary-General to the Prime Minister and Acting Government Spokesperson Anucha Burapachaisri cited a report in Dianping, one of the leading platforms for lifestyle services in China, which stated that the number of Thai restaurants in Beijing has increased threefold over the past three years. The restaurants serve numerous kinds of Thai food, ranging from the royal Thai kitchen style to street food, especially tom yam kung (spicy shrimp soup).
Mr. Anucha said that the popularity of Thai food in China reflects the success in promoting the country's culinary culture, which creates more economic value, in response to the policy of "Thai Kitchen to the World." He said that Chinese people are interested more in consuming Thai food in restaurants, and many of them also cook Thai food at home, as raw materials to prepare Thai food are now available in many areas in China.
The Thai SELECT logo for overseas-based Thai restaurants also helps increase the confidence of Chinese consumers. Thai SELECT is a mark of certification awarded by the Ministry of Commerce of Thailand to guarantee the authentic Thai taste of Thai food products and Thai restaurants in Thailand and overseas. The symbol is granted to restaurants that serve authentic Thai food with a taste of premium quality, refined decoration, and excellent service.
Prime Minister General Prayut Chan-o-cha believes that Thai food, which is part of Thailand's "soft power," will make Thai culture better known internationally, particularly in China, which is one of Thailand's largest markets. Thailand has become a major producer and exporter of food ingredients, and the Government has continued to expand marketing opportunities for Thai entrepreneurs and restaurant business operators in the country and abroad.
Mr. Anucha also said that, from 1 January to 18 May 2023, Thailand welcomed more than one million Chinese tourist arrivals. The Tourism Authority of Thailand expects that five million Chinese tourists will visit Thailand in 2023, bringing in 446 billion baht.
Aeronautical Radio of Thailand, Ltd., estimates that, in the 2023 fiscal year (October 2022 – September 2023), Thailand will welcome about 46,175 flights from China, which will play an important part in stimulating the Thai economy and bringing about the recovery of the Thai aviation industry.
The preceding is a press release from the Thai government.