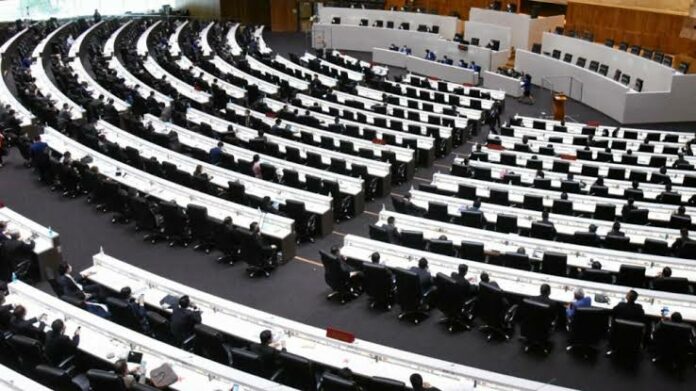 The Move Forward Party (MFP) has proposed the implementation of zero-based budgeting (ZBB) to replace the current budgeting practice, arguing that the existing system is a poor response to the people's needs due to bureaucratic obstacles.
Zero-based budgeting is a budgeting process that calls for state officials to create a budget from scratch each year, starting from zero. It aims to address urgent needs and challenges by ensuring that the budget is built up from the ground level. This approach differs from traditional budgeting methods that rely on incremental increases over previous budgets.
Budget Bureau Director Chalermphol Pensoot expressed willingness to discuss ZBB with the new government and three related organizations, namely the Ministry of Finance, the National Economic and Social Development Council, and the Bank of Thailand (BOT).
The MFP has campaigned on a platform that includes reforming various state agencies, such as the military and police, and striving for fiscal decentralization in local governments. These reforms may result in budget cuts in some areas while increasing allocations in others, such as welfare for children and the elderly.
The current government has already begun formulating the budget bill for the 2024 fiscal year, scheduled to begin on October 1. The proposed spending amounts to 3.35 trillion baht with a deficit of 593 billion baht. However, the approval of Parliament is required before the bill can come into force.
Chalermphol has acknowledged the possibility of a delay in the fiscal 2024 budget, depending on the approach taken by the new government. If the incoming government decides to formulate the budget from a zero base, the bill could be delayed until March of the following year.
The preceding is a press release from the Thai government