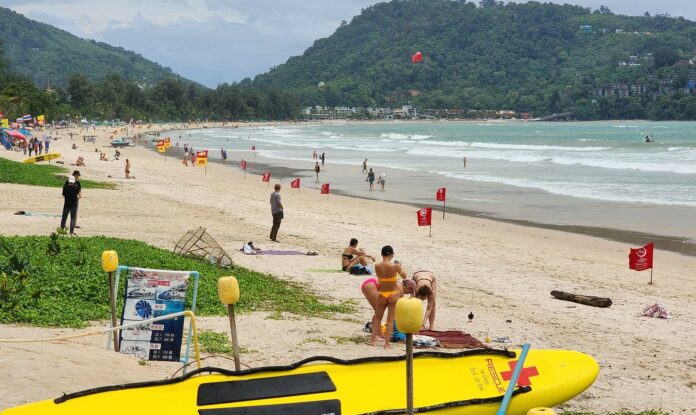 BANGKOK (NNT) – In a major win for Phuket's acclaimed crime-free project, over 1,000 foreigners have been apprehended for overstaying their visas, thanks to the collaborative efforts of the Phuket Immigration Office and 800 accommodation providers on the resort island.
Phuket officials said this achievement comes as the result of crime-free measures implemented by businesses, enabling them to promptly inform the police about any suspicious activities involving foreign guests.
Phuket Immigration Chief Pol Col Thanet Sukchai said the number of foreign guests registered at accommodations in Phuket over the past two months exceeded the number of foreign tourists who arrived in the same period by over 20%. This significant discrepancy prompted an investigation, leading to the identification and capture of numerous visa overstayers.
The implementation of a new database played a crucial role in the success of this initiative, allowing the police to track down a missing foreigner recently. From May 1 to May 25, Immigration Police conducted raids on 1,550 targeted locations across Phuket, resulting in the arrest of 11 individuals who had overstayed their visas and an additional four people who had entered Thailand illegally.
According to the Immigration Bureau's Information Technology Center, a total of 1,050 foreigners were found to have overstayed their visas. Among them, 391 individuals were not staying at their reported accommodations, and 228 had already departed Thailand. Furthermore, 331 tourists had submitted requests to extend their visas, while 109 were reported to have passed away. One individual was identified as a bedridden patient, and another had obtained Thai citizenship.