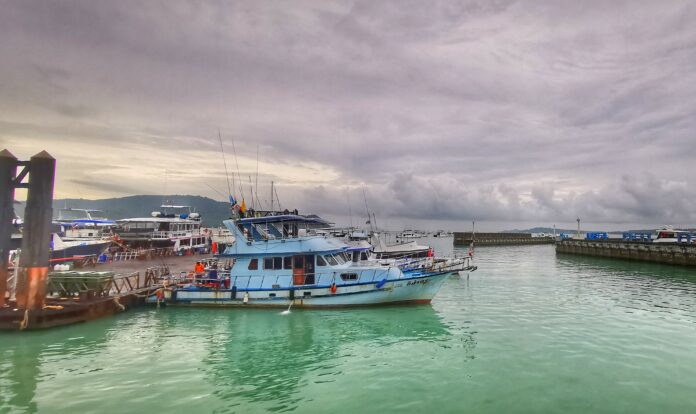 Hello, Phuket Express Readers and Supporters!
The following is our weekly feature in which we highlight the top local stories in our area of Phuket from the past week. The number of stories differ from week to week.
These are chosen and curated by our editorial team and are designed for our readers to get a quick "catch-up" of important stories they may have missed. We publish many stories daily and it is easy to lose track of important events or changes in our area. We do national recaps in a separate article, this is only the top local stories in Phuket province.
They are in no particular order of importance but roughly in order of publishing. These are from Monday, May 22nd, 2023, to Sunday, May 28th, 2023.
Let's get started and see what the top local stories were!
Three other cannabis shop licenses have also been suspended for selling cannabis in other businesses and advertising controlled herbs (cannabis).
Under Thai Ministry of Public Health regulations, any sort of advertising cannabis, digitally or print, is against the rules.
2. A boat driver has tested positive with methamphetamine after 35 people including foreign tourists were injured after a tour boat crashed into a pillar in Chalong, Phuket.
No alcohol was found in his blood tests but methamphetamine was found.
3. Officials inspected a pet shop in Rassada after they received complaints of alleged selling of illegal cigarettes.
Law enforcement did not find any illegal cigarettes at the shop or any other illegal items and said the shop was meeting all legal requirements.
4. A Russian tourist drowned at Patong Beach on Saturday (May 27th) in the early morning.
His wife, whose name was withheld, told Thai media the couple went swimming before her husband drowned after running into trouble in the water.
5. A Russian motorbike rider was fined 5,000 baht after he was caught on camera while doing wheelies on a road in Rawai, Phuket.
Turns out popping wheelies in Phuket is a bad idea.
That's all for this week, as always thanks for your support!
*****************************
Don't forget to subscribe to our newsletter and get all our news delivered to you in one spam-free daily e-mail Click here! OR, enter your e-mail below!