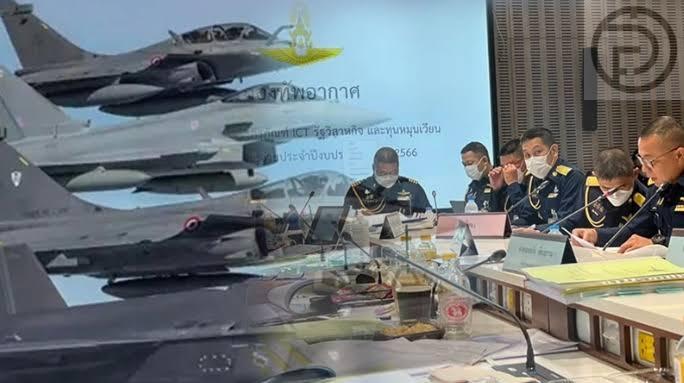 The United States has declined to sell its fifth generation F-35 stealth fighter jets to Thailand over issues with training and technical requirements, according to the Royal Thai Air Force (RTAF).
Thailand, which was designated a Major Non-NATO Ally by the United States in 2003, had last year set aside a 13.8 billion baht (US$407.68 million) budget for new jets to replace its aging, mostly U.S.-made F-5 and F-16 fighters.
It identified up to eight Lockheed Martin F-35A jets as its target.
However, RTAF Spokesperson ACM Prapas Sornchaidee said in a statement that sale of the fifth-generation fighters was subject to conditions which included time constraints, technical requirements and maintenance compatibility and the United States was therefore unable to offer the sale.
The F-35 is one of the world's most advanced fighter aircraft and is considered a sensitive export sold only to the United States' closest allies, which in the Asia-Pacific includes Australia, Japan, South Korea and Singapore.
Thailand currently has 12 JAS-39 Gripen fighter jets made by Sweden's Saab in addition to its U.S.-made models, many of which have been in operation for decades.
Thailand's military has used U.S. technology going back to the Vietnam War era, when it hosted U.S. air force and navy personnel at its bases. Thailand has for many years hosted annual "Cobra Gold" training exercises with the United States.
ACM Prapas said the RTAF would still replace its F-16 jets and the U.S. had offered upgraded F-15 and F-16s models, which could be transferred faster.
The preceding is a press release from the Thai Government News Bureau.