PRESS RELEASE:
PHUKET –
Anchan unveils mega-project "Anchan Mountain Breeze" in H2, catering to the Luxury Villa segment "Amidst Breathtaking Nature in Khao Phratheaw," a new landmark of residential property in Phuket.
(Phuket, Thailand) Anchan once again leverages its potential as a leader of the luxury villa developers in Phuket and is catering to doubled demand with the latest 2.7 bn baht [2,700 MB] mega-project "Anchan Mountain Breeze,"  located on a plateau of 60 rai or 96,000 sq.m, which is surrounded by mountains 270 degrees around.
The project presents spacious and luxurious single-story villas on an extensive estate. The 3 Villa Layout is debuted in this development to meet the residential needs of medium to large families. Moving on from the architectural success of The Masterpiece, there is full confidence in the Modern Tropical style, which will guarantee the success of a warm welcome to customers and investors worldwide.
The milestone site "Amidst Breathtaking Nature in Khao Phratheaw" showcases the carefully selected location for this development. The structures are intended to be holiday homes, with everything on hand for private living at luxurious levels of quality and comfort. Insight into the segment of High Net Worth Individuals (HNWIs) finds that this group likes its privacy and exclusive layouts.
They prefer the single-story villa, with peace and quiet in a leafy natural setting. They avoid the hustle and bustle of the community and traffic while travel to the city remains convenient. The project is fully featured for holiday living community places, as it is close to Naiyang and Naiton Beaches, leading international schools, Asian-level sports clubs, Phuket airport, and a convenient 3-minute connection to Phuket's main highways.
Mr. Preechapol Sae-tiw, Managing Director of Pearl Island Property Co., Ltd, noted, "Anchan Mountain Breeze is yet another project scheduled to launch in 2023. We will continue to offer Anchan's distinctive architectural identity in the Modern Tropical style. This time around, our concept is "Your Perfect Peace Amidst Breathtaking Nature." This highlights our top two priorities, which are 1. High-value design of timeless luxury, with a minimalist focus and guarantee of high-end materials, with attention to detail, and 2. A prime location with great potential and consistent with architectural style and lifestyles. In particular, our villas give weight to the external living space. Therefore, we consider privacy, peace, and a breathtaking natural atmosphere, which nonetheless retains its convenience. As a Phuket Local Developer, we have surveyed the site in depth. And we have applied our 17 years of industry experience to be confident that "Your Perfect Peace Amidst Breathtaking Nature in Khao Phrathaew" is the best answer for both homeowners and investors, now and in the future."
The Anchan Mountain Breeze Project is located on a plateau of 60 rai or 96,000 sq.m, which is surrounded by mountains 270 degrees around. This provides breathtaking mountain views at both sunrise and sunset. The development contains 88 villas in three types: 3 Bedroom Luxury Villa of 473 sq.m. on the land of 674 – 755 sq.m.,  4 Bedroom Luxury Villas of 529 sq.m. on the land of 782 – 977 sq.m. and 4 Bedroom Grand  Luxury Villa of 709 sq.m. on the land of 1,097 – 1,325 sq.m.
Stunning Outdoor Space:  A beautiful outdoor community area for relaxation with a 15-meter swimming pool, jacuzzi, and views all around generously expansive balconies and green gardens, and large 2.8-meter windows.

Signature Pavilion: This open structure is outstanding, with a design featuring cedarwood roof tiles decorated with teak.

Open Living Concept: Wide open and airy spaces with 6-meter-high ceilings and decoration with luxurious teak, connecting spaces for leisure, dining, and cooking.

Two Master Bedrooms: Our villas have two master bedrooms connected to the main building and another separate room. Each room has a teak floor, an en-suite bathroom, and large windows to take in views of the swimming pool.
"We are confident in developing our products alongside more accurate strategies to select locations. Last year, Anchan achieved success with two projects which turned out to be enthusiastically welcomed by customers. Investors from around the world seeking a holiday home in Phuket snapped up every single unit of "Anchan Tropicana" in record time, while "Anchan Flora" is currently 80% sold out. Our mission is to build every house as if it was our own home, which means we are focused on maintaining the highest levels of quality. This has earned us a number of customers who have been recommended by their friends. We, therefore, expect that Anchan Mountain Breeze will be another project generating significant market interest this year," concluded Mr. Preechapol.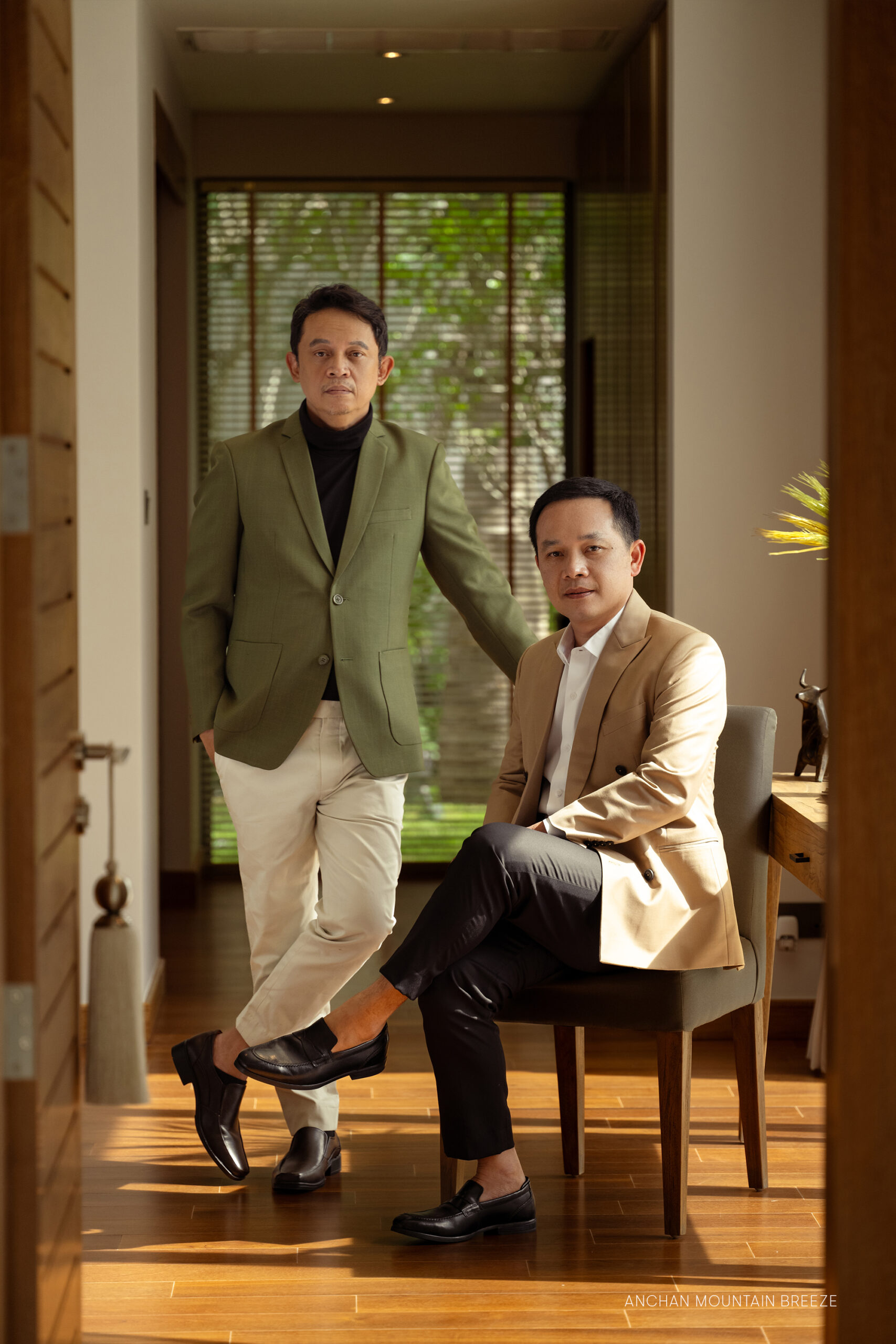 3 Bedroom Luxury Villas start at 28.8 MB, and 4 Bedroom Luxury Villas start at 33.9 MB.
The Show Villas are already open for viewing. 
To arrange an appointment to view, call +66(0)92 389 9000 or email [email protected]. 
Anchan Sales Office is open every day from 9.00 – 18.00.
For more details about the project, see www.anchanvillas.com
*****************************
Don't forget to subscribe to our newsletter and get all our news delivered to you in one spam-free daily e-mail Click here! OR, enter your e-mail below!
Help support The Phuket Express in 2023!