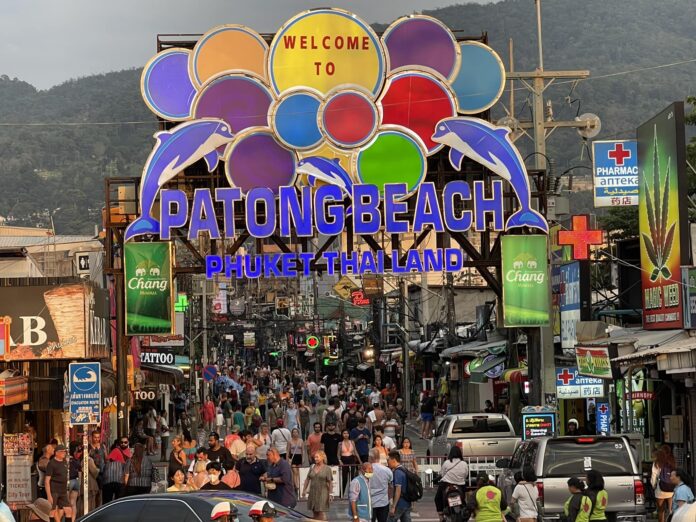 National —
Thailand's sex workers are optimistic that a new government after the May 14th election will pass legislation that helps to decriminalize the country's thriving sex industry, which provides livelihoods to an estimated 300,000 people, unofficially.
Officially, the Thai Government has in the past claimed there was no prostitution in Thailand, a statement widely scoffed at by critics and activists.
The Empower Foundation, a local non-profit organization that advocates for the rights of sex workers, has rallied many sex workers to lobby political parties for endorsements, Nikkei Asia reports.
A new law has been drafted following lengthy consultations to bring the sector out of the country's informal and abusive "gray economy" into the formal economy with full rights for female, male, and transgender sex workers. The proposed law aims to replace the existing Prevention and Suppression of Prostitution Act, which criminalized sex work when promulgated in 1996.
Thanta Laowilawanyakul, a sex worker for over 20 years and campaigner, told International Media that she is hopeful political attitudes towards sex work are changing. According to her, all political parties that Empower has lobbied for have "agreed to abolish the law." She said, "This is to end our work in the 'dark' business, and will mean we can stop running away from the police." This would also mean sex workers could legally collect government benefits, such as social security, and be eligible for public health care, as well as other advantages.
Officials at the Ministry for Social Development and Human Security have spearheaded the legislative reform initiative, indicating a major shift in sentiment in Thailand's typically conservative bureaucracy.
Jintana Chanbamrung, director general of the Department of Family Affairs at the Ministry, told Nikkei Asia, "We hope to present the draft bill to the next minister of social development to present it to the new parliament. The 1996 law is based on criminalization, but the new law is based on the protection of people."
According to Nikkei Asia, the latest attempt to reposition the sex industry has gone further than previous efforts, which were staunchly opposed by groups advocating for family values and religion. These groups, however, have now mostly agreed that an approach to criminalize or ban prostitution has largely failed and attempts to continue to deny the industry exists is futile. The proposed law recognizes the need for registered places that provide sex work services.
Despite its high visibility, the sex industry has remained informal and criminal, ranging from the red-light go-go bar strips popular with foreign tourists to the massive massage parlors frequented mostly by local men. Pattaya is often seen as an informal "capital" for the adult industry, a fact that has made many officials uncomfortable and reluctant to discuss the elephant in the room.
Multiple efforts to criminalize or restrict the industry have failed over the past several decades and as a result, a different approach is needed, say activists for sex workers.
Estimating the size and value of Thailand's sex industry has been a challenge.
According to Empower and various Thai and foreign researchers, there are between 250,000 and 300,000 sex workers in the country, placing it in the eighth position globally.
Havocscope, a research firm that gathers information on global black markets, estimated in 2015 that the industry was worth $6.4 billion annually, which accounted for roughly 3% of the country's gross domestic product.
Despite this, the Thai economic system did not recognize the industry's contribution.
Some efforts have been made to change the law, but skeptics doubt it will be implemented due to widespread corruption and bribery. Under the current "system" venues usually unofficially pay law enforcement and various agencies to avoid being prosecuted and shut down. This creates a lucrative revenue stream for those agencies involved. Meanwhile, official messages like "There are no signs of prostitution in Pattaya" get regularly laughed at by critics on social media.
Mai Janta, a sex worker for the past ten years, is among those hoping for change. She supports the changes and wishes for Thai society to understand the value of sex workers and recognize them as legal workers. "We should be seen as normal workers," she told Nikkei Asia, "and be able to work legally."
Original article: Nikkei Asia
The original version of this article appeared on our sister website, The Pattaya News, owned by our parent company TPN media.
-=-=-=-=-=-=-=–=-=-=-=-=-=-=-=
Have a General news tip, press release, question, comment, etc? We are not interested in SEO proposals. Mail us at [email protected]