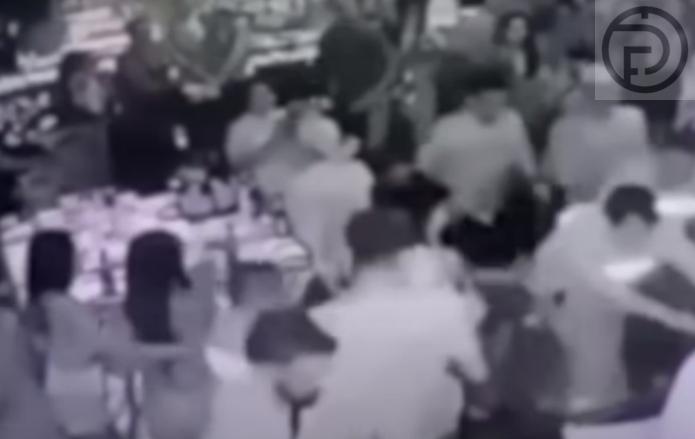 Rawai –
An American tourist was attacked by the security guards of a nightclub in Rawai which went viral on social media, however, the story ended with all parties pleased and the guards apologizing.
The Chalong Police Chief Colonel Ekkarat Plaiduang told the Phuket Express about the situation on Monday morning (April 17th). On April 9th MR. BRYCE ALAN TERZIAN, 33, an American national, filed a report about the incident to the Chalong Police.
Terzian told police that on April 8th, he was in a nightclub in Rawai. He argued with the DJ before he was allegedly kicked out from the nightclub by a security guard. Another security guard attacked him while he was lying on the floor after being removed from the venue.
The exact reason for the argument and Mr. Terzian being removed from the club were unclear and no parties elaborated on this.
The Phuket Express noted that the entire story came to light because after Mr. TERZIAN filed a report to police nothing happened for many days and he decided to go to social media for assistance, causing the video of the incident to go viral.
Colonel Ekkarat told the Phuket Express that on Monday afternoon (April 17th) Mr. Prasert Mardsatun, 45, the security guard in question accused of kicking the victim, met with Mr. TERZIAN at the Chalong Police Station. They both understood what happened and Mr. Prasert apologized to Mr. TERZIAN and Mr. TERZIAN said in return he did not want to take legal action against Mr. Prasert.
Mr. Terzian said he will be going back to America soon and he wants to enjoy his time in Phuket rather than coming back to the police station again for the case or being involved in a long court room battle.
However, Mr. Prasert was fined 1,000 baht by Phuket police for causing bodily harm.
Additionally, the nightclub manager paid for all treatments for Mr. TERZIAN's injury. The exact name of the club was withheld by Phuket police.
-=-=-=-=-=-=-=–=-=-=-=-=-=-=-=
Help support The Phuket Express in 2023!