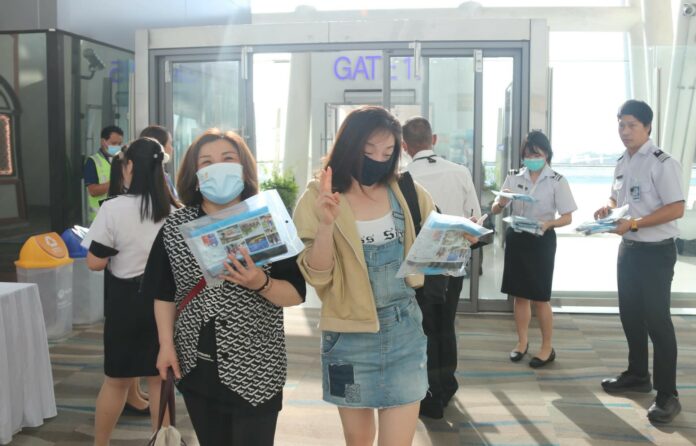 Here is a look at the top NATIONAL Thailand stories, chosen by our Pattaya News/TPN National team, from last week, Monday, March 27th, 2023, to Sunday, April 2nd, 2023. They are not in any particular level of importance but are listed in the order of date of publication.
Let's get started and see what the top stories were!
Thai authorities have called on Thai drivers to pay their traffic fine tickets by April 1st. Those who remain overdue on their payments for 30 days will be fined 2,000 baht and have their driving scores cut.

People who refuse to pay the fine after their temporary tax sticker becomes invalid will be subjected to a fine of 2,000 baht and sustain a 1-point loss from their total 12 points. If drivers lose all their points within a year, their driving licence will be suspended for 90 days.
Law enforcement officers are also to strictly enforce laws against forest arsonists or farmers who might have burned agricultural waste, which is the root of both the wildfires and carcinogenic PM2.5 fine dust situation that has plagued North Thailand for weeks.
3. The overall spirits businesses in Thailand has expanded by 20% since the start of 2023 and is set to pump in one billion baht into the economy every month in the second quarter, said Thanakorn Kuptachit, advisor to the Thai Alcohol Business Association.
The alcohol market will generate revenue of at least 1 billion baht per month, with April, which holds Songkran, being the most active month.
4. Thai influential politician and businessman Chonsawat Asavahame has tragically died at the age of 55 after he experienced heatstroke while practicing car racing.
Heatstroke is a serious condition that can occur when the body overheats and is unable to cool down.
5. From April 1st onwards, visitors from mainland Europe, the UK, the US, Australia, Saudi Arabia, and other countries will only be allowed a 30-day stay in Thailand if they choose to enter the country without obtaining a prior visa as the 45-day visa exemption is officially over.
Visa-on-arrival from 15 to 30 days, has finished and has returned to fifteen days for countries who are considered visa on arrival.
And, that is all for this week. Thank you as always for reading the Pattaya News/TPN News!
The original version of this article appeared on our sister website, The TPN National News, owned by our parent company TPN media.
-=-=-=-=-=-=-=–=-=-=-=-=-=-=-=
Help support The Phuket Express in 2023!