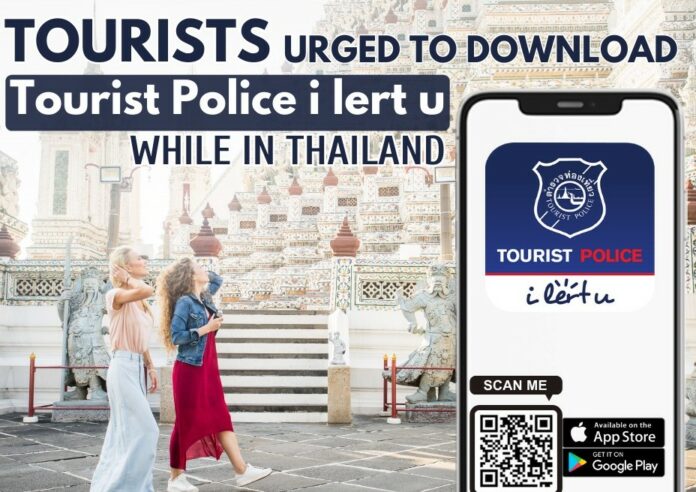 PRESS RELEASE:
Tourists urged to download "Tourist Police i lert u" mobile application while in Thailand.
The Royal Thai Police, through the Tourist Police Office, has developed a mobile application called "Tourist Police i lert u" for foreign visitors to Thailand to be able to seek help from the police in cases of emergency.
The application is operated with the Global positioning System (GPS), and can be downloaded free of charge from both iOS and android systems. Once downloaded, tourists may click "Request" to seek help, and send information and photos at the scene of accident to the War Room (1155 tourist police Hotline), which has officers standing by 24/7. The information will, then, be forwarded to local police nearby to provide immediate help. In the meantime, the police will call back to the registered phone number to provide initial help and advice.
Languages available for communication with the tourist police are: English, Chinese, Russian, Korean, French, German, ASEAN, and Arabic.
The Government strives to increase safety of all the tourists in Thailand. Technology has been applied to enhance operation efficiency and prompt assistance. Tourists who are planning to visit Thailand are invited to download the application to receive help from the Thai police in case of emergency.