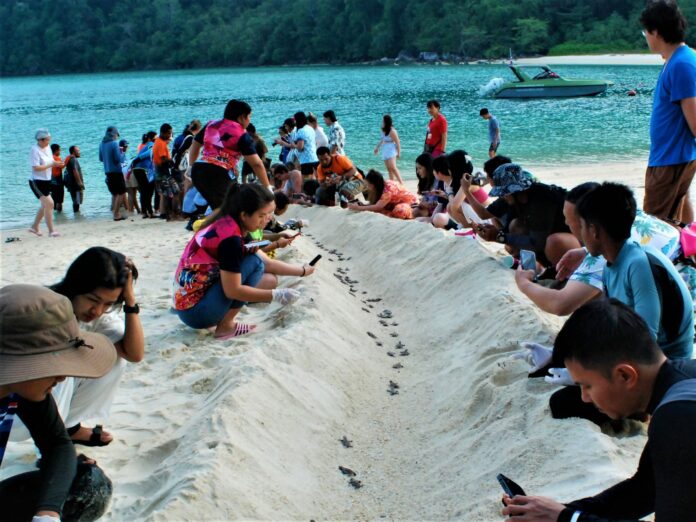 Phang Nga –
One hundred and sixty-five baby hawksbill sea turtles have successfully hatched and headed into the sea in Phang Nga.
The Department of Marine and Coastal Resources (DMCR) told the Phuket Express that a mother hawksbill sea turtle laid 190 eggs on January 15th, 2023.
On Tuesday (March 14th) 165 baby hawksbill sea turtles successfully hatched from their eggs at Chong Khao Kad Bay in the Mo Ko Surin National Park. The baby turtles were released back to their home in the sea. Twenty five eggs have not hatched yet.
******************************