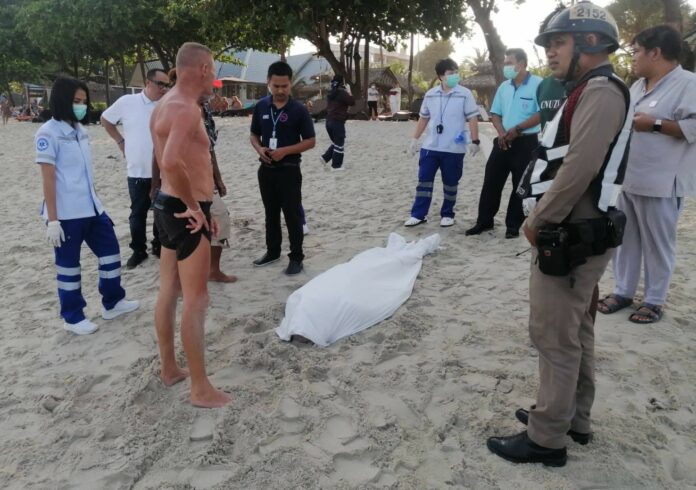 Samui Island –
A German tourist drowned near a beach on Samui Island.
The Bo Phut Police told the Phuket Express they were notified that a male foreign tourist drowned at Chaweng Beach on Monday (March 6th). Emergency responders and police arrived at the beach.
The man was identified by police as a 58-year-old German man (The Phuket Express is withholding his name pending embassy and family notification). His body was already been pulled out from the water.
The Bo Phut Police told the Phuket Express that the German was with his girlfriend. They went into the water in the afternoon. His girlfriend got out from the water before the German man. She later went back to the beach but she could not find her boyfriend.
A jet ski rider found the body of the German man before his body was recovered. Emergency responders tried to help him but failed as they said the German had been drowned for period of time.