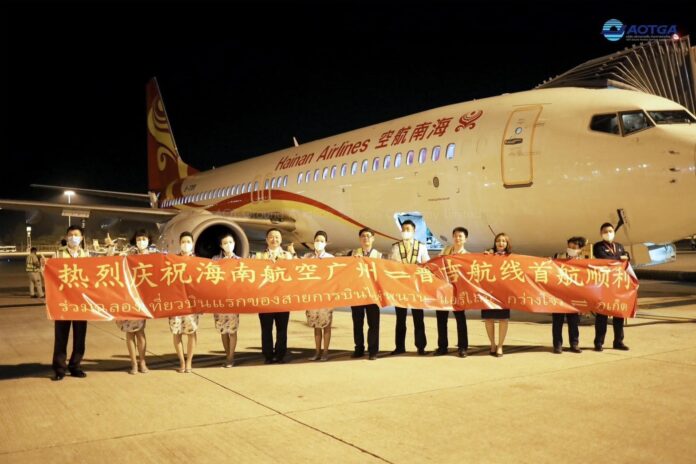 Phuket —
The Phuket International Airport welcomed with open arms a Chinese flight from Hainan Airlines which flew from the southernmost part of China.
On February 24th, at 6.50 PM, a Boeing 737-800 of Hainan Airlines with flight code HU465 landed at the Phuket International Airport (HKT) after completing a new route from the Guangzhou Baiyun International Airport (CAN).
Guangzhou Baiyun International Airport is the international airport serving Guangzhou, the capital of Southern China's Guangdong province.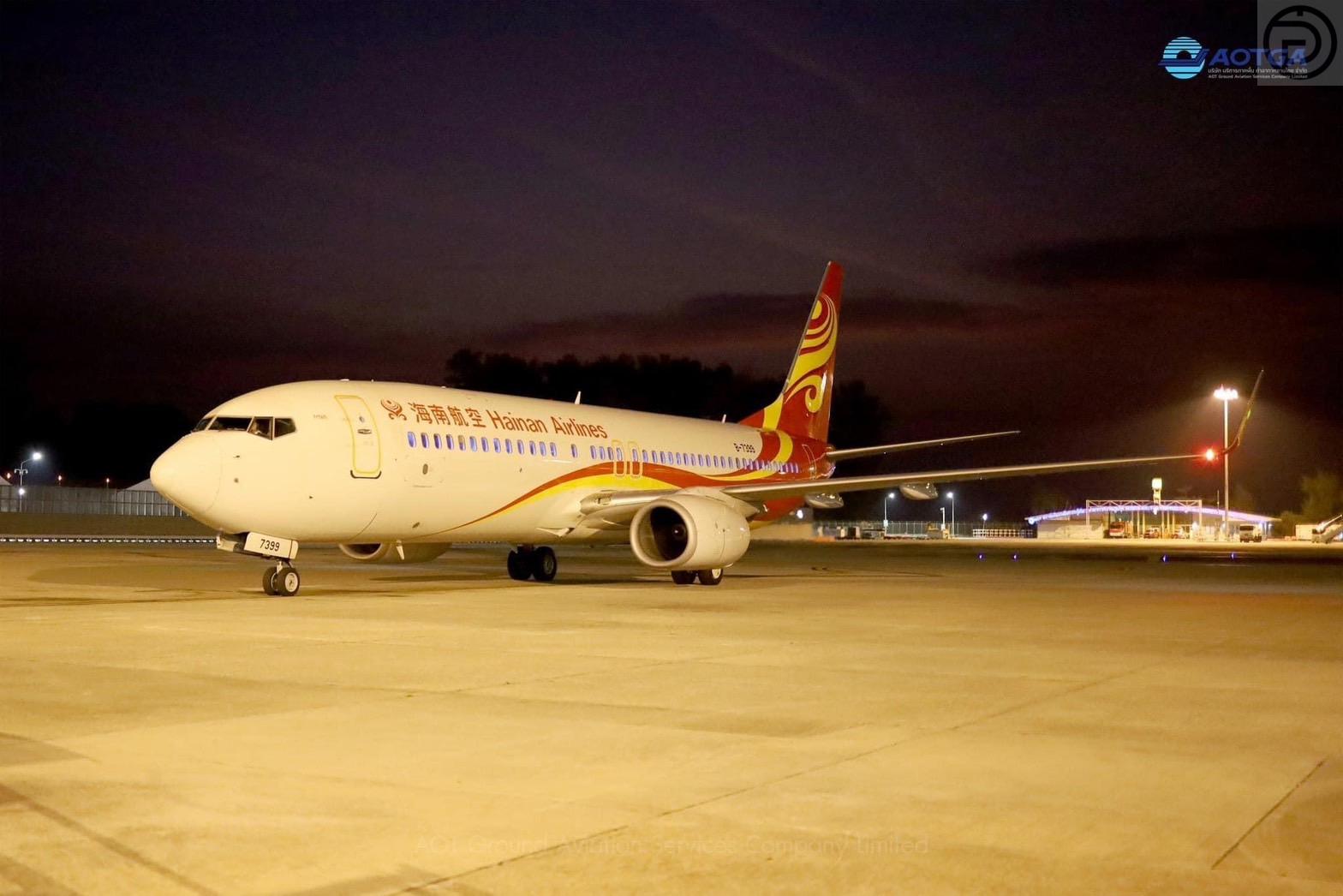 The Airport of Thailand Ground Services (AOTGA) provided ground handling services to the HU465 flight at the Phuket International Airport.
Hainan Airlines is the 55th airline customer to receive services from AOTGA, according to reports.
The Chinese passengers were welcomed with smiles and a banner that read "Celebrating the first flight of Hainan Airlines from Guangzhou to Phuket.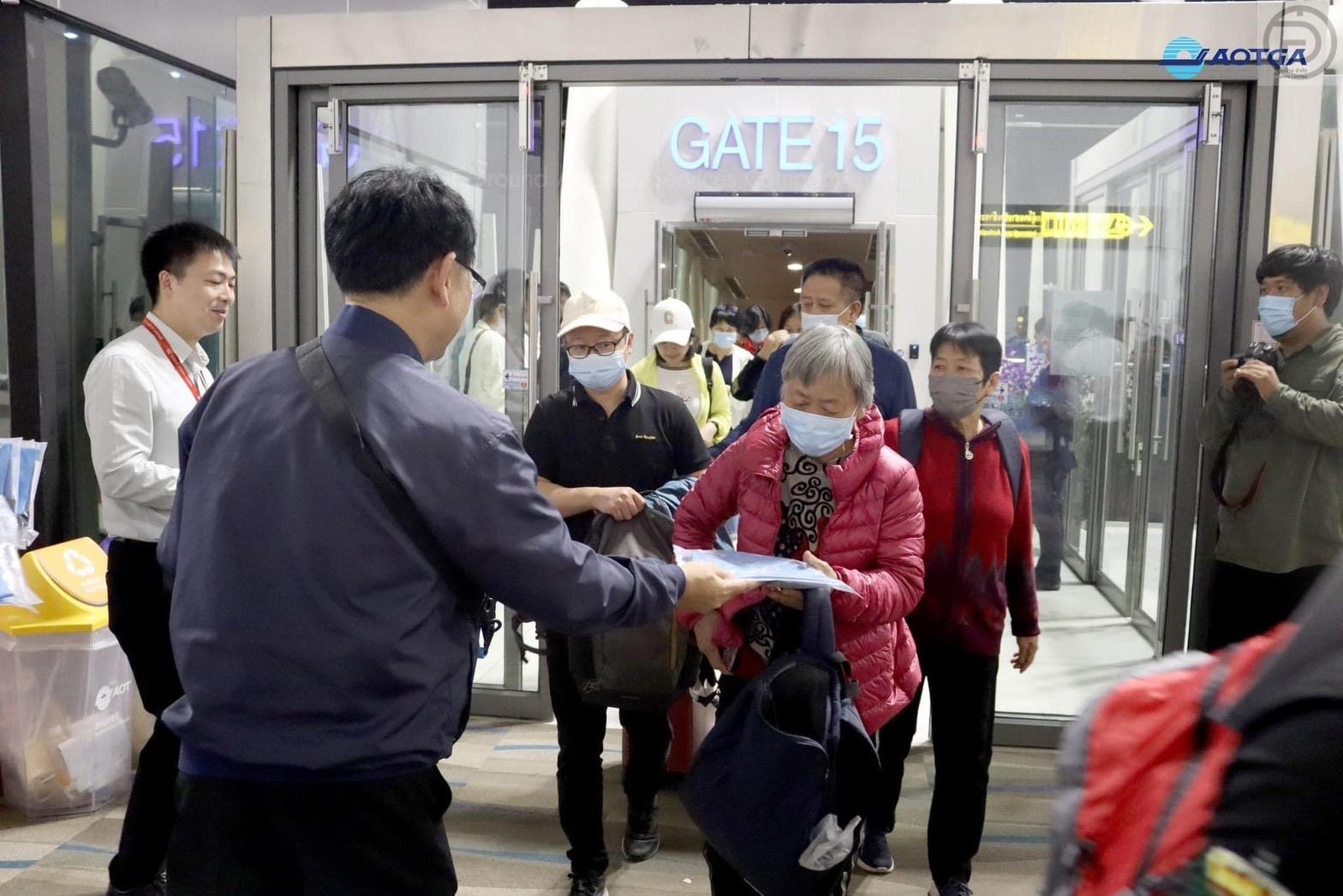 According to the airport staffers, Hainan Airlines is a Chinese airline that has been awarded a 5-star rating by Skytrax, a UK-based consultancy that specializes in airline and airport research, reviews, and ratings. The airline operates over 500 domestic and international routes and is the largest privately-owned air transport company in China.
Starting now, there will be five flights per week between the Guangzhou Baiyun International Airport and the Phuket International Airport.
-=-=-=-=-=-=-=–=-=-=-=-=-=-=-=
Want to advertise with us or inquire about promoting your business, event, charity, or sporting event? E-mail us at [email protected]