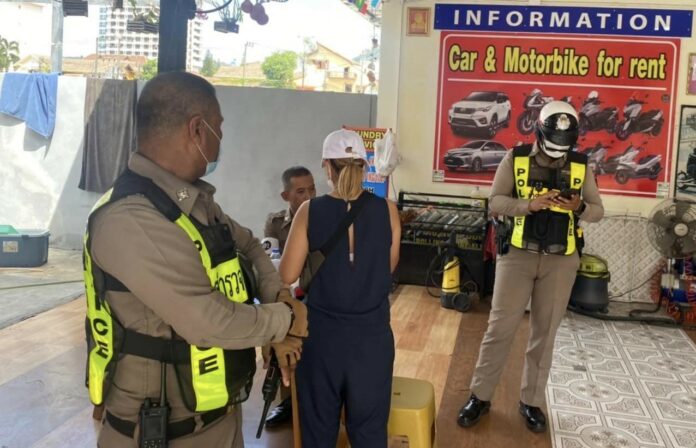 Patong –
Legal actions are being taken against motorbike rental operators in Patong for allowing drivers with no driving licenses to rent motorbikes.
Our previous story:
Twenty French motorbike racers have been arrested after causing a public nuisance.
Forty-four foreign drivers have been arrested in Patong for not having driving licenses.
Now for the update:
The Patong Police told the Phuket Express that motorbike rental operators who let foreign tourists with no driving licenses rent motorbikes are facing charges of allowing other persons who do not have driving licenses to rent their motorbikes.
The operators have been fined 1,000 baht each for the charge.
Names of operators were not given by police.