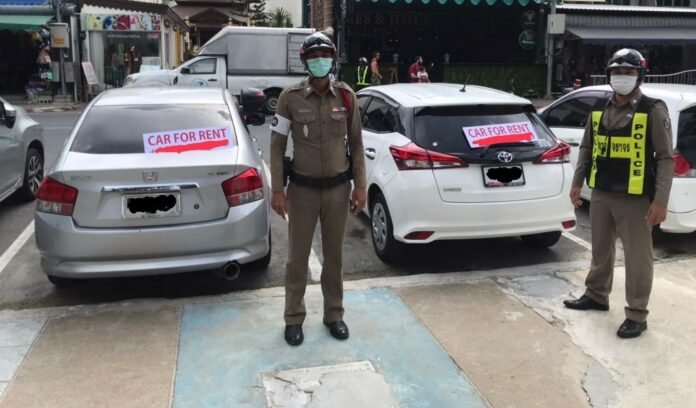 National —
Thai checkpoint police have been ordered by the national police chief to store their body cam recordings for at least 20 days, following viral extortion cases against visiting tourists.
National police chief Pol. Gen. Damrongsak Kittiprapas issued an order on Saturday, February 4th, requiring all checkpoint police officers to store their body cam footage of their conduct at the checkpoint for at least 20 days.
The order was presumably motivated by the two recent cases of police shakedowns against a Taiwanese actress, Charlene An, in Bangkok, and an unnamed Chinese tourist in Pattaya.
The two visiting tourists were reportedly extorted out of money for carrying vaping devices by Thai police officers.
In Charlene An's case, the concerned policemen claimed that their body cam recordings had automatically been deleted, but according to the senior investigator, the memory cards that were used to store the recordings were not deleted or overwritten but were destroyed.
Some data on the memory cards, however, had been recovered.
Apart from storing the footage, the national police chief's order also stated that police needed permission from their superior or a commanding officer prior to setting up checkpoints for unspecific crime suppression or traffic control purposes.
If any checkpoint police had been accused of extorting money or demanding a bribe, those who approved the setting up of the checkpoint would also face investigation and penalties along with the accused policemen.

Random inspection of police checkpoints would also be conducted to prevent any misconduct by the officers.
All individuals stopped at checkpoints would also be recorded on video for transparency.
The original version of this article appeared on our sister website, The Pattaya News, owned by our parent company TPN media.