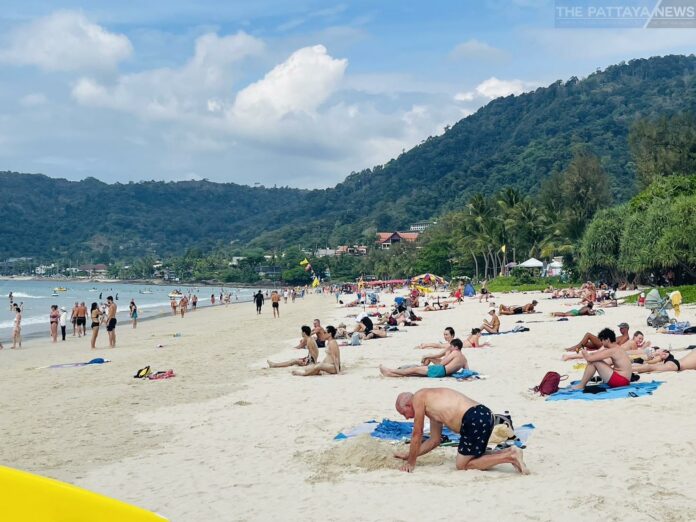 Social media, and media in general, in Thailand has been dominated over the past three or four days by one main topic -required documentation of proof of having a Covid-19 vaccine to enter Thailand.
To be more accurate, the main issue was the suddenness of the change to many travelers and then constantly changing rules and guidelines over the past weekend that caused widespread confusion and frustration from travelers.
In the end, as seen here, the documentation requirement was dropped, but not before likely causing many travelers to cancel their trips entirely and widespread damage to the tourism industry.
The requirement was originally brought in because Thai government officials, led by Public Health Minister Anutin Charnvirakul, wanted to "not discriminate" against any one country in terms of introducing Covid restrictions. This was, to be more accurate, not wanting to discriminate against China to avoid possible political issues.
China, of course, reopened its borders for the first time in three years this week, allowing tourism and visitors to flow once again. This is good news for the tourism industry, due to China making up about thirty percent of overall visitors to Thailand as of pre-covid, the largest of any country.
However, with this reopening came concerns of a possible resurgence of Covid-19 due to China currently suffering its first major widespread outbreak after lifting Covid Zero. Many western countries enacted specific restrictions against Chinese tourists as a covid precaution, which caused the Chinese government to respond angrily. Thailand desperately wanted to avoid this issue while still calming down nervous citizens about a possible new wave of Covid.
In the end though, attempting to appease one country with very short notice only ended up irritating and angering nearly everyone else due the sudden implementation of new Covid requirements for everyone with a two-day notice.
Minimizers online in social media comments made statements like "It is only a vaccine proof requirement" or "Just get the shot" but this failed to address that the announcement was only made with a few days warning and only through the Civil Aviation Authority of Thailand, avoiding official notices from the Royal Gazette or the Tourism Authority of Thailand. If a traveler didn't closely follow Thai media, which the vast majority do not, they would have had no idea about the new requirements. Indeed, reports of many confused travelers rejected to board their flights due to not having or knowing they had to have documentation around Covid emerged. Many were vaccinated but didn't have proof with them.
As the weight of the proof of requirements was put solely on airlines at the last minute, with changing rules and regulations, this only further added to confusion and massive inconsistence with travelers being the victim.
In the end, Thailand made likely the right decision and lifted the vaccine documentation requirements, but nobody won from this debacle. Not Thailand, whose image and reputation from tourists was damaged with the sudden flip flopping and turnaround. Not tourists, many of whom were left with a bitter taste from the situation and many who had their dream trips cancelled either on their own or due to airlines rejecting them from boarding. Not even China, as the entire event cast a dark cloud over what should have been a positive, their return to Thailand after three long years.
Will any lessons be learned from this massive confusion over the past several days? That remains to be seen, but based on past track records, is unlikely.
The original version of this article appeared on our sister website, The Pattaya News, owned by our parent company TPN media.