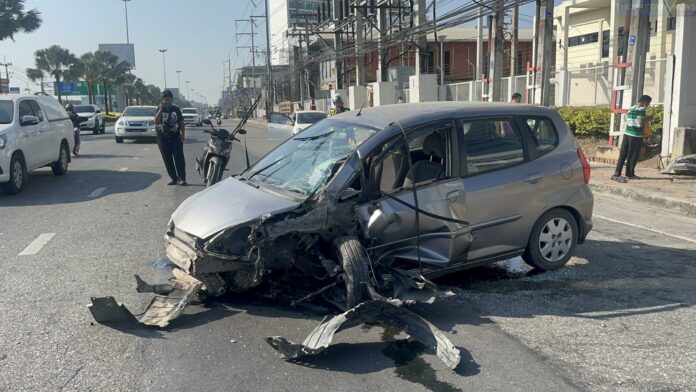 National —
The Department of Probation said today, January 1st, that there have been 1,842 traffic accidents across Thailand so far between December 31st to January 1st, with 1,687 cases, or 91.58% involving drunk driving.
144 cases or 7.86% concerned drug abuse and 11 cases or 0.6% involved reckless driving, said Weerakit Hanpariphan, director-general of the department.
Drunk-driving offenders in 40 cases will be placed on probation.
Weerakit added that the provinces with the highest number of drunk-driving cases are Nonthaburi (120 cases), Samut Prakan (105 cases), and Bangkok (93 cases).
When comparing the number of cases that entered probation at the end of 2022 to those from 2021, it was found that the number of offenders who were placed on probation in 2022 (40 cases) decreased by 97% compared to the number in 2021 (1,723 cases).This shows that the remainder will face actual jail time and stronger legal charges, said Weerakit.