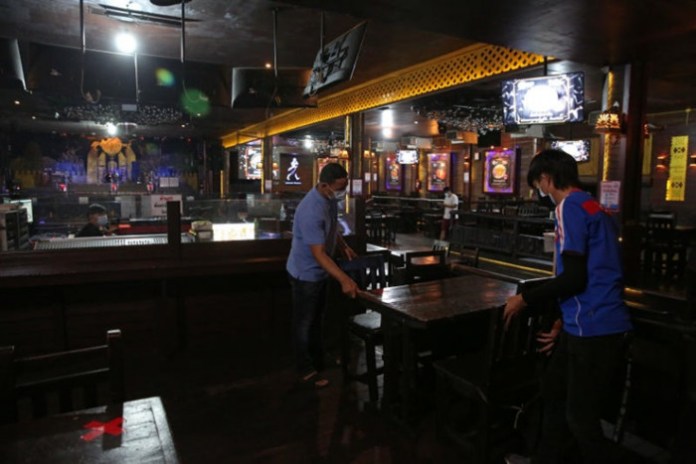 National —
A proposal to extend the legal closing hours for nightlife venues in tourist areas from 2 AM to 4 AM has been rescheduled for consideration by the Cabinet, as more areas have requested the extension, according to Minister of Tourism and Sports Pipat Ratchakitprakarn.
The minister said the proposal, which was originally supposed to be considered by the Cabinet tomorrow, November 15th, has been put off to November 29th because more areas such as Songkhla and Kanchanaburi provinces also want the legal closing hour extensions.
The eight original pilot areas include Phuket, Krabi, Phang Nga, Samui, Pattaya, Hua Hin, Chiang Mai, and Bangkok. Minister Pipat stated he needs to consider the areas that requested the extension later too, thus the proposal will not enter the Cabinet's deliberation until at least November 29th.
"Many areas fit the criteria to stay open until 4 AM. I believe these areas want their legal closing hours to be extended too," said Pipat, "However, the ministry and the Cabinet need more time to study so that we will not leave any area behind."
The rescheduling has not been driven by netizens' criticisms nor a protest by the drunk-driving victims, the Minister affirmed. He added by extending the nightspots' legal closing time by only 3-4 hours, the economy in the areas will improve by over 30-40%.
TPN media notes that with the delay on extensions being considered, this could affect world cup viewing for late games, already in jeopardy due to broadcasting rights disputes between relevant agencies as you can see HERE.