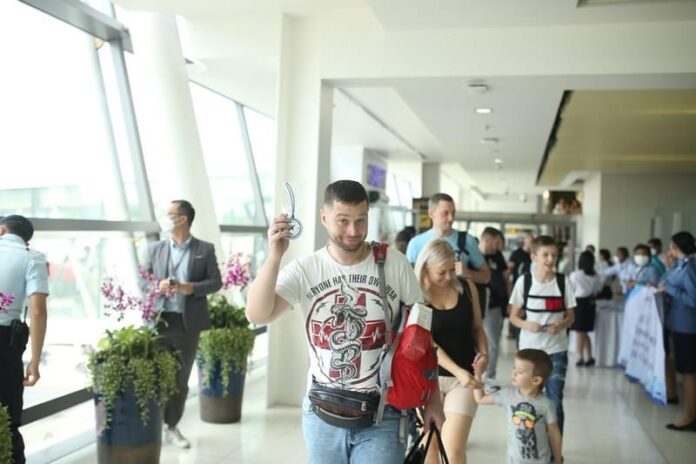 Phuket, Thailand-
According to top Phuket tourism officials the Russian market has rebounded strongly recently and is expected to be the number one market for Phuket for Quarter 4, also called the high season.
Mr. Rangsiman Kingkaew, Executive Director of the Phuket Tourism Business Association, spoke with the Phuket Express and had the following to say:
"Prior to COVID-19, the Russian market was second for Phuket, behind only the Chinese market. China is still keeping a Covid-Zero policy which has reduced tourism from China to almost zero. They show no signs of loosening this policy in the near future."
"Russia has had its share of issues deterring tourism especially with the ongoing war in Ukraine, however Thailand has maintained a neutral stance to this conflict and as a result is still allowing Russian flights and Russian tourists. Three major Russian airlines are currently flying directly to Phuket. We have seen a significant increase in Russian tourists especially younger Russians."
"Based on current arrivals and models, we predict about 50,000 Russian tourists coming to Phuket during November. Prior to Covid this was about 100,000 monthly but we understand the situation is not the same. Even so, this will move them ahead of markets such as Indians and Malaysians if the trend continues, leading to Russians being the largest market for Phuket for Quarter 4." Rangsiman concluded.