Mueng Phuket, Phuket –
About 2,200 local residents and foreign tourists participated in Phuket's 'Yu Keng' ceremony as a part of the Vegetarian Festival at Jui Tui Shrine in Phuket on Sunday, October 2nd.
Tourism Minister Phiphat Ratchakitprakarn and his delegation also joined the Yu Keng parade of Chinese deities statues this morning. Phuket residents as well as tourists from Malaysia and Singapore gathered along the roadside to pay respect and light firecrackers to call the gods according to traditional beliefs.
The Minister stated during the ceremony that the Vegetarian Festival in Phuket was selected by the Ministry of Culture to be one of Thailand's cultural heritages which brings pride to brothers and sisters in Phuket.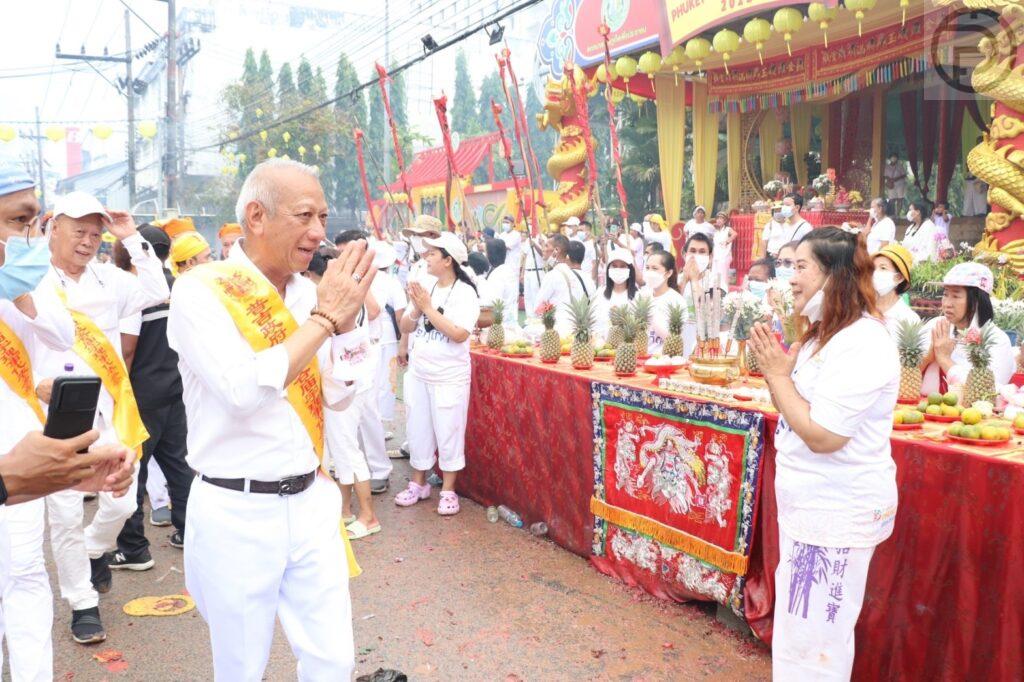 He said that more Thai and foreign tourists were participating in the ceremony this year, although the number may not be as large as the pre-Covid period but it was showing a positive sign of tourism recovery.
Phiphat also added that the Ministry would propose to the cabinet committee the opening hours extension of entertainment venues to 4:00 AM. as a part of the "Bangla Model" which was estimated to generate additional income of 100 million baht per month.