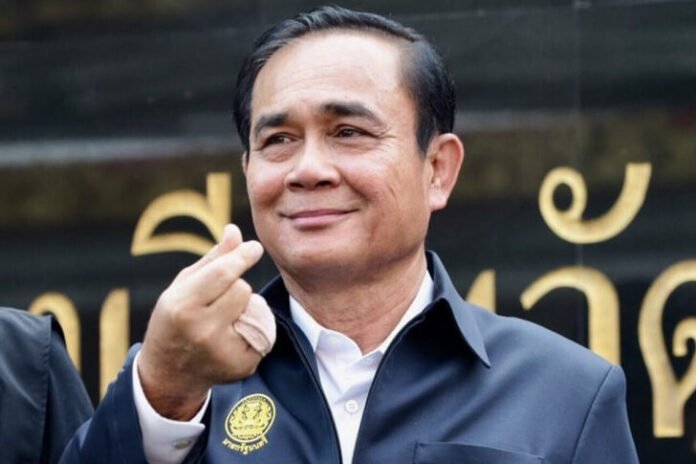 Here is a look at the top NATIONAL stories, chosen by our Pattaya News/TPN National team, from last week, August 22nd to the 28th, with some commentary. They are not in any particular level of importance but are listed in the order of date of publication.
1. Thai Constitutional Court orders General Prayut to suspend his duties as Thailand's Prime Minister, effective immediately
The Constitutional Court ordered the suspension of General Prayut Chan-O'Cha as the prime minister on Wednesday while the Judiciary Committee is considering the Minister's eight-year end-term controversy petitioned by oppositional parties MPs. However, the oust is not permanent until the court adjudicates the end term of his ministry. The adjudication process can presumably take about one month or more.
https://tpnnational.com/2022/08/24/thai-constitutional-court-orders-general-prayut-to-suspend-his-duties-as-thailands-prime-minister-effective-immediately/
2. Instant noodle prices in Thailand approved to be increased to seven baht per pack
After companies' outcry due to significant material and production costs for months, the increase in instant noodle prices had finalized to one baht, from six baht to seven baht per pack. However, only three brands, namely Mama, Wai Wai, and Yum Yum, are granted permission to increase their product price which was already effective since Wednesday. This marks the first price increase for the first time in 15 years.
https://tpnnational.com/2022/08/24/instant-noodle-prices-approved-to-be-increased-to-seven-baht-per-pack-effective-tomorrow/
3. Thai daily minimum wage set to raise by 5% from October 1st
The Labour Ministry has officially approved the minimum daily wage increase for the first time in two years since the start of the Covid-19 pandemic. The daily wage is differentiated in each province but the highest rate has always been in Chonburi and Phuket. The highest rate of 354 baht per day will still apply in Chonburi and Phuket and will also apply in Rayong starting this October while the rate in Bangkok, Nonthaburi, Nakhon Pathom, Pathum Thani, Samut Prakan, and Samut Sakhon will be 353 baht per day.
And, that is all for this week. Thank you as always for reading the Pattaya News/TPN News!
Psst….want to see more? Check out our TikTok here
The original version of this article appeared on our sister website, The Pattaya News, owned by our parent company TPN media.