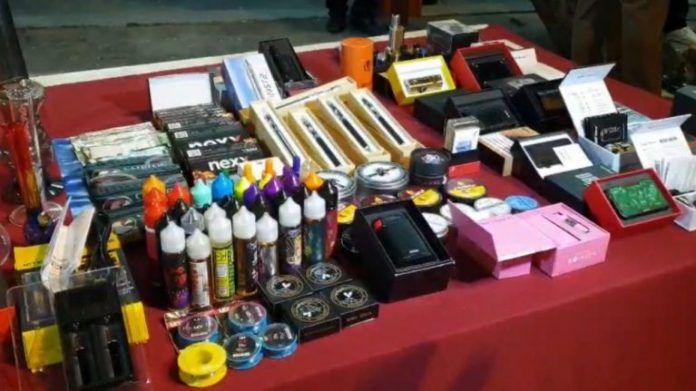 National –
Thailand reiterates its stance on banning all forms of e-cigarettes including selling and importing the products into the country.
Public Health Minister Anutin Charnvirakul said during the 20th National Conference on Tobacco and Health on Monday, August 29th, that electronic cigarettes and other new ways of tobacco smoking are a hidden danger in society, especially among youngsters and teenagers.
He mentioned a survey conducted by the National Statistical Office of Thailand in 2021 which reveals that more than half of about 80,000 e-cigarette smokers in Thailand were teenagers aged between 15 and 24.
"The results of the survey proved that e-cigarettes had created new smokers, especially among young people. They started smoking faster and were more likely to be affected by cigarette smoke, resulting in a negative impact on society, economy, and environment," Anutin said.
The Minister also reiterated that Public Health Ministry under his three-year management had never supported and strongly prohibited the use and import of e-cigarettes in all forms.
"No matter what form of e-cigarette being advertised that they are harmless or cause no effect to health, the Ministry of Public Health didn't buy such excuses and didn't support e-cigarettes in any way. But those who were seen vaping were mostly carrying e-cigarettes that were illegally imported. Officials could only take legal actions against smokers if caught. And confiscations of e-cigarettes would continue to prohibit their sales online and in the black market," he added.
Meanwhile, critics online immediately pointed out that Thailand recently decriminalized marijuana on June 9th but continues to take a hardline stance on vaping and shisha.