Chonburi – 
The Prime Minister expressed his condolences and ordered relevant authorities to urgently provide assistance and remedies to the families of the deceased and the injured as well as to conduct a safety inspection of entertainment venues nationwide to prevent the reoccurrence.
All of the 13 bodies, including 9 men and 4 women, would be transferred to the Police Hospital in Bangkok this evening for an autopsy which would be conducted by tomorrow morning, Colonel Pongsakorn Thitchot of the Police Forensic Science Office told the press this afternoon.
The autopsy process would take about an hour per corpse. It is expected that all of the results would be completed within 1-2 days and the police would return the bodies to the families for a religious ceremony as soon as possible.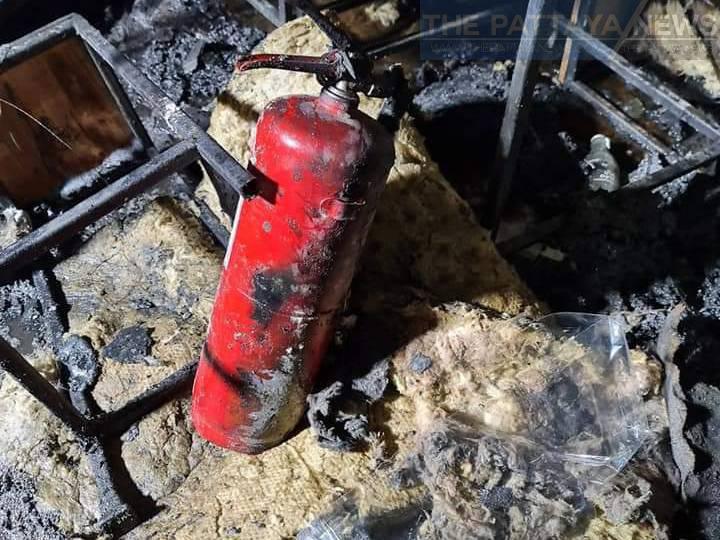 According to the initial investigation, most of the interior assets of the venue were completely damaged, including decorations, stage equipment, light and sound, and ceilings. The cause of the fire is currently under investigation.
The venue owner told the police during the questioning that the pub was allowed to sell and serve alcoholic beverages under the public health guidelines. However, the structure of the venue was adapted to be a closed area without unauthorized extensions and a proper fire exit.
They reportedly mentioned that there was an electric problem yesterday, so they called an electrician to fix the lighting system above the ceiling. The police then would continue the investigation on whether these repairs were the cause of the fire or not.
All employees and staff of 'Mountain B', including an electrician who reportedly came to fix the lighting system yesterday, were summoned for interrogation at the police station this afternoon.