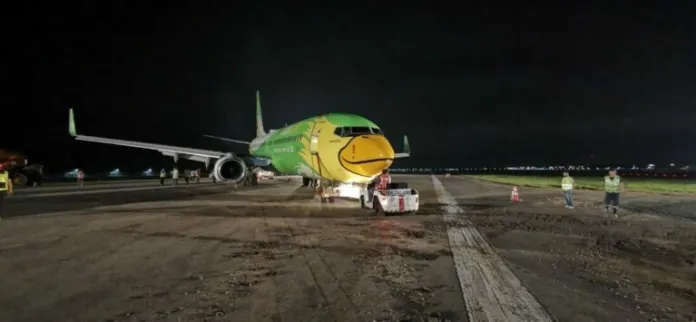 Chiang Rai –
The Civil Aviation Authority of Thailand (CAAT) has approved the reopening of Mae Fah Luang – Chiang Rai Internation Airport as of 10:30 PM. on Thursday, August 4th.
Officials from the Airports of Thailand (AoT) and the Chiang Rai Airport successfully removed a stranded aircraft that skid off the runway on Sunday and cleared the runway and other physical conditions that caused the airport closure for four days.
According to the CAAT reports, the authorities carried out the removal of Foreign Object Debris (FOD) off the runway and conducted the FOD walk inspection. The aerodrome electrical system and areas around the runway manhole that were damaged by the accident were also inspected and repaired.
The officials also conducted a friction test on the runway in the last procedure to evaluate pavement friction and examine if there were any more damages caused by the skid.
In this regard, the CAAT has announced the approval to resume operation of the airport, starting at 10:30 PM. on Thursday, August 4th, onwards.