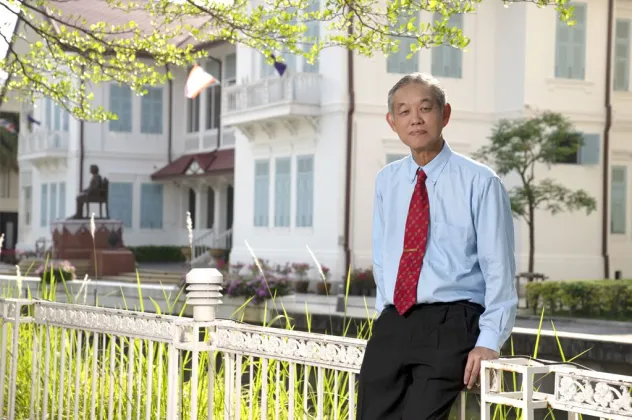 Bangkok –
Dr. Amorn Leelarasamee, a Member of the Medical Council of Thailand, on Tuesday, August 2nd, warned the Thai people to avoid practicing group sexual activities and sexual contact with foreigners to prevent themselves from Monkeypox infection.
His comments, however, drew anger and outrage from many ex-pats and foreigners online, many of whom felt the comments were discriminatory, xenophobic, racist, and bigoted.
The medical expert stated after WHO's announcement of Monkeypox as a global health emergency that the disease was difficult to control as it is a disease that could be transmitted from animal to person and from person to person.
"If it spreads among animals, such as monkeys, rabbits, and rats, it will be difficult to control and the epidemic would become widespread and may last longer than human-to-human infection. And if Monkeypox patients have any other underlying disease, the virus could be fatal," he stated.
In order to prevent the Monkeypox endemic in Thailand, Dr. Amorn advised that the government should conduct strict surveillance of visitors traveling from abroad, especially from high-risk countries. Thai people should be careful and avoid having sexual activities with foreigners at entertainment venues as they could be at risk of infection.
The doctor continued: "The best prevention is to refrain from having sex with high-risk people. Even though they are wearing condoms or having oral sex, there could still be a high risk of infection from contacting."
Foreign comments outline were particularly peeved about the doctor claiming all foreigners were "high-risk", noting that anyone could carry the disease, not just foreigners.