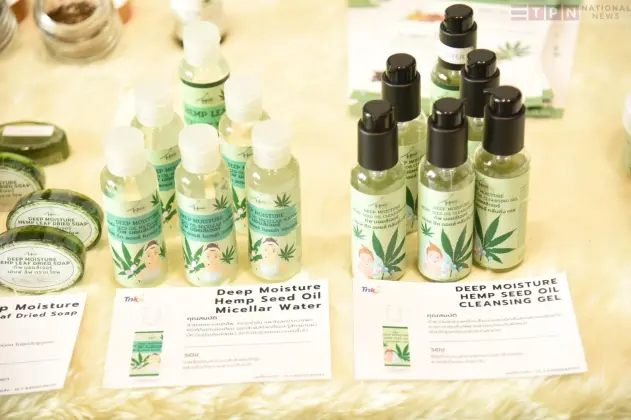 Thailand –
  The Food and Drug Administration (FDA) of Thailand has delivered a public warning about advertising products with cannabis and hemp, stating that doing so incorrectly could bring stiff fines and even prison time.
Mr. Paisarn Dankum, secretary-general of the Food and Drug Administration (FDA) told the associated Thai press, "Advertising about medicines and herbs which have cannabis and hemp as part of the ingredients must be given permission from the FDA."
"The advertising must not be focused on children and pregnant women or mothers who are feeding babies mother's milk. The advertising must not show benefits about people partying, laughing, or having a good time, etc." Paisarn added.
"A warning must be labeled on food and drink products containing hemp or cannabis to inform that consumers should read the instructions before consumption and that children, pregnant women and mothers feeding babies should avoid and if it causes any unfamiliar symptoms one should immediately stop," Paisarn explained.
"For incorrect or fake advertising, the penalty is imprisonment up to three years or a fine up to 30,000 baht or both," Paisarn warned.
"For cosmetic advertising of cannabis and hemp products, no advertising permit is needed but one should not over advertise. Additionally, the products should not be sold as miracle cures or list benefits that are not approved by the FDA. The penalty for over advertising is imprisonment up to one year or a fine up to 100,000 baht or both." Paisarn stated.
"Anyone concerned about false advertising around cannabis or hemp can call FDA hotline 1556," Paisarn concluded.
The original version of this article appeared on our sister website, The Pattaya News, owned by our parent company TPN media.