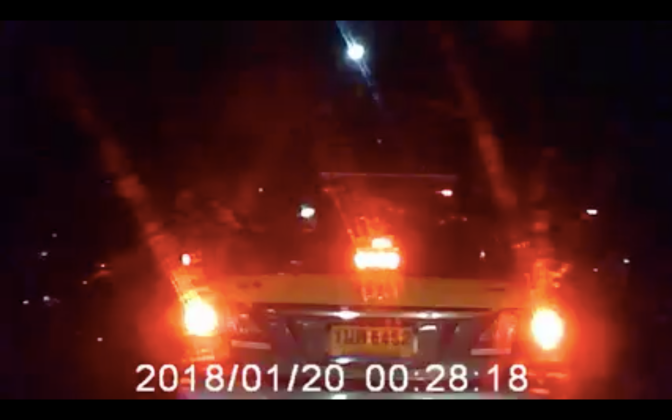 Bangkok –
  A male taxi driver reportedly confessed to the Makkasan Police on Sunday, June 5th, after being caught on dashcam video beating a Chinese tourist near the RCA entertainment area of Bangkok on Saturday, June 4th.
The driver was caught on dashcam at around 1:10 AM. attacking the seemingly drunk tourist, aged around 50 and who wasn't identified to the Thai press, to the ground. According to a witness who delivered the footage to Makkasan Police, both of them were reportedly talking furiously, assumingly disagreeing about the price, before the customer allegedly angrily punched the taxi vehicle.
The taxi driver reportedly got out of his vehicle and opened the car trunk before taking out an iron bar, assumed to be about 30 centimeters long, and beating the foreign passenger. A Thai national and another foreigner, who seemed to be friends of the tourist, then approached them and tried to stop the fight. The taxi driver reportedly drove away from the scene while the Chinese tourist was injured on his head.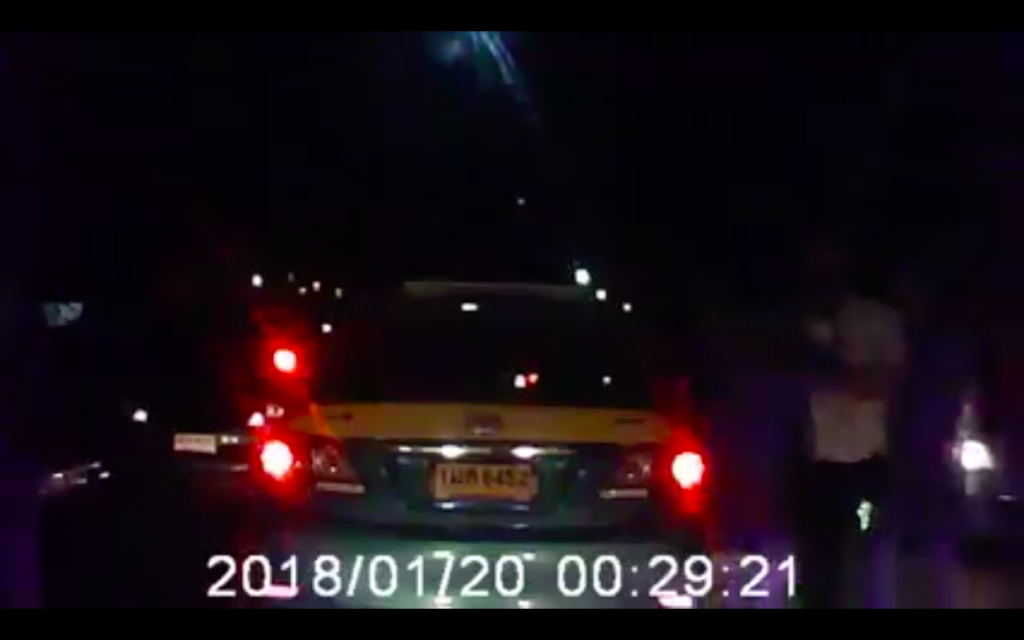 The 44-year-old driver, who was later identified by his first name of Atsadawut to the Thai press, was summoned to a police station on the following day. He was being investigated and reportedly confessed to his assault against the foreigner, reasoning that he was angry that the passenger hit his car.
Atsadawut was charged with assaulting and causing injuries to others. Meanwhile, many comments on social media criticized his behavior as it could affect the image of Thai tourism while the country has just reopened to welcome tourists after over two years of Covid-19 related border closures and restrictions.