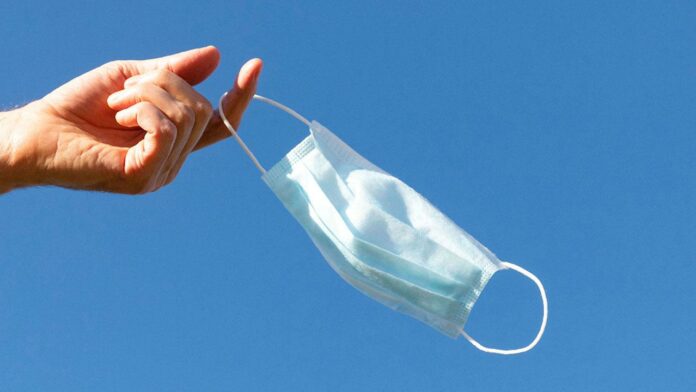 Bangkok –
  Bangkok Governor Chadchart Sittipunt is planning to propose facial mask removal in outdoor areas and the opening hours extension of entertainment venues until 2:00 AM.
The Governor told reporters earlier this week, June 5th, that the proposals would be primarily considered by the Center for Covid-19 Situation Administration (CCSA) but the Bangkok authorities initially thought that the mask removal could be done so as the infection situation in the capital had declined and the economy had gradually improved. However, the decision must be considered under medical principles by experts.
Regarding the hour's extension, Chadchart stated that there were no problems reported about the entertainment venues since the first day of reopening seven days ago as most venues had complied with preventive measures.
Chadchart said: "The extension in many places, whether entertainment venues or public parks, is likely to result in a positive outcome as it could reduce crowd density. Previously, we saw many people illegally gathered on the streets and sois to drink because of the limited drinking hours in the restaurants, so isn't it better if we legally allowed the businesses to operate in normal hours which we can control rather than letting people discreetly drink in private places and without supervision."
Initially, the matter would be discussed among the Bangkok working committee and the provincial public health department, according to local media.
Additionally, the National Security Council (NSC) revealed yesterday, June 6th, that the possibility of such proposals was also considered by the Council and likely to be possible. However, they must be finalized by the CCSA committee, chaired by Prime Minister Prayut Chan-O'Cha.
NSC Secretary-General Supot Malaniyom told the Associated Press that the NSC had planned to monitor the venue reopening situation for 10 days before considering whether to propose measures of relaxation like extended hours or not. However, the relaxation may be possible as people had well cooperated and establishments had seriously complied with the measures.
Regarding the mask removal in outdoor places, the Secretary-General said that the mask mandate was implemented as law, so it must be proposed to the CCSA committee in the first place. If they approved, then the cancellation could be done.