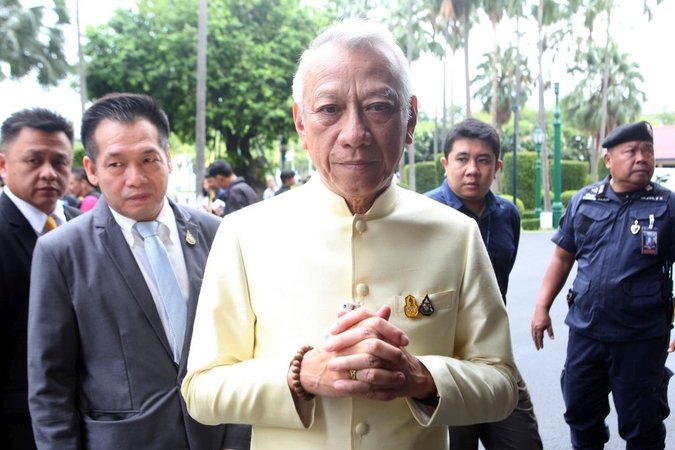 Bangkok –
  The Thai Tourism and Sports Minister is preparing to propose the "Thailand Pass" cancellation for foreigners entering the country to the Thai Prime Minister in order to attract more tourists to Phuket and other leading tourist locations.
Minister Phiphat Ratchakitprikarn revealed today, June 6th, that after the country reopened under the Phuket Sandbox and Test&Go measures, tourists gradually arrived on the island despite strict regulations. About 20,000-30,000 people per month had traveled to Phuket under the Phuket Sandbox implementation and about 8,000-12,000 people per day under the Test&Go measures. When scrapping such measures, there are now more than 20,000 tourists daily roughly.
The Minster aimed for the number to increase to 30,000 foreign tourists per day. So, the cancellation of the "Thailand Pass" will play an important role according to the Minister's plan.
"When the Thailand Pass is canceled, we are confident that there would be about 30,000 tourists a day after June. And by the end of the year, the number could reach 40,000-50,000 people a day. In the pre-Covid period, the country once had a maximum of 100,000 tourists a day, so we must reach that goal. Thailand Pass has been greatly improved but is still a nuisance for many potential tourists and also makes it difficult for large groups, like tour companies, to coordinate trips. It is also a major deterrent for short spur-of-the-moment trips from nearby markets like India and Malaysia, whom pre-Covid would come for 1-3 days on a weekend off. This is now more difficult due to Thailand Pass." Phiphat stated.
The Minister would propose the matter to the Prime Minister at the next CCSA (Center for Covid-19 Situation Administration) meeting for consideration in order to welcome more tourists and accelerate the boost of the domestic economy.