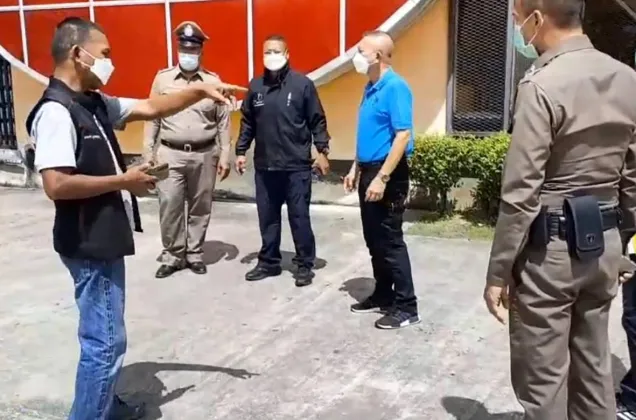 Nakhon Si Thammarat –
  Three teenagers and a guard have tragically passed away after a violent fight at a famous pub in Nakhon Si Thammarat. The pub had just legally been allowed to reopen three days before, closed previously for over a year due to Covid-19 restrictions.
The Nakhon Si Thammarat City Police were notified of the incident yesterday early morning (June 3rd) at a famous pub on Pattanakarn Kukwang Road in the Nai Mueang sub-district, Mueang Nakhon Si Thammarat district. The name of the pub was withheld by authorities pending further investigation.
Four people who have sustained serious injuries have been pronounced dead at a hospital; Mr. Suppachai Jankongchuay, 52, a pub guard found with a gunshot wound, Mr. Jirachot Srinaprom, 19, found with three slash and stab wounds on his neck and head, Mr. Naruepanart Deenoo, 22, found with a stab wound to his stomach, and Mr. Nattawut Gamedang, 28, found with four stab wounds to his stomach.
The Nakhon Si Thammarat City Police checked CCTV footage in front of the pub. They found that Mr. Naruepanart and Mr. Nattawaut had begun by having a verbal argument with Mr. Jirachot. It was unknown what the matter of the debate was but it quickly escalated to violence.
Mr. Naruepanart first attacked Mr. Jirachot, according to Nakhon Si Thammarat Police, before Mr. Jirachot stabbed Mr. Naruepanart in his chest. Mr. Naruepanart tried to shoot Mr. Jirachot with a handgun but the bullet hit Mr. Suppachai (The pub guard). Nattawu had been stabbed during the brawl.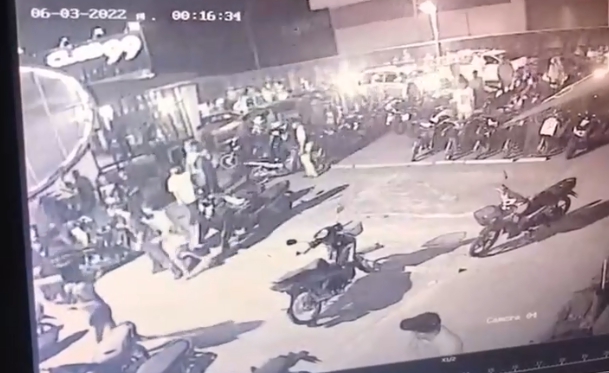 The pub is now temporarily closed. Police are strictly patrolling pubs and night clubs in the Mueang Nakhon Si Thammarat district to prevent further violent incidents. At this time, however, no charges have been placed on the club owners or management.