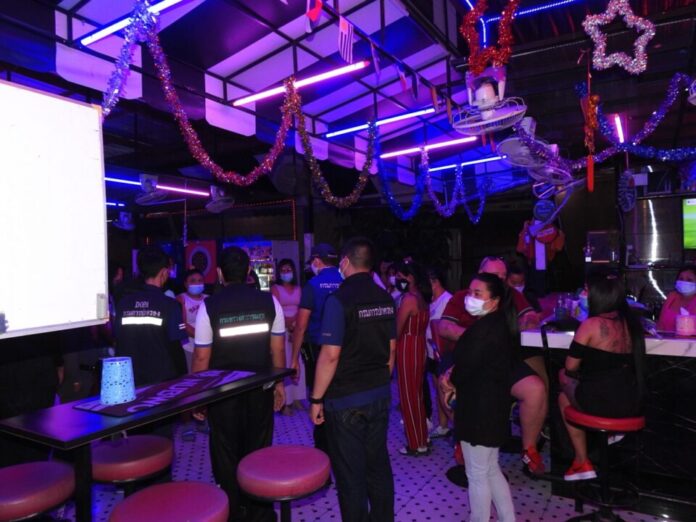 National —
 The Thai government spokesperson responded to a recent entertainment operators' petition to lengthen the legal closing hours to 2 AM., stating it is possible with the "strict" and "continual" cooperation of the operators and tourists.
Mr. Thanakorn Wangboonkongchana, the spokesperson of the Prime Minister's Office, revealed today, June 4th, that the government and Thailand's Centre for COVID-19 Situation (CCSA) would consider extending the legal closing hours further as requested by many entertainment operators since the legal reopening on June 1st. This, however, would occur when the domestic Covid-19 situation had improved, Mr. Thanakorn said although did not give the exact details on the date or any exact measurements for what improvement meant.
"It depends on the strict and continual cooperation of the entertainment venue operators and tourists with the Health Ministry and CCSA's Covid-19 preventive regulations," he responded to the entertainment venue operators' petition. 
TPN notes, however, that no specifics were given for either tourists or business operators to comply and the overall statements appeared vague.
Mr. Thanakorn added that the government always prioritized the citizens' interests and impacts, as well as the overall societal and economic situation.
Lastly, he said on the PM Prayut Chan-o-cha's behalf that the entertainment venues have been complying well with the authorities so far since the first day of the reopening on June 1st. The PM would adjust the regulations to correspond to the changing situation and the country's reopening.