National –
  Public Health Minister Anutin Charnvirakul said the number of daily infections could significantly increase to ten thousand within 3-5 days after entertainment venues had legally reopened in much of Thailand on June 1st.
The Minister told the Associated Press yesterday, June 2nd, that the Secretary-General initially reported the situation after the venue reopening and admitted that he was worried because each venue had a high risk as they were loud and people needed to speak louder. Some may remove their masks and get close to one another to speak which could cause an increase in infections. The Minister also claimed many people were breaking Covid-19 rules such as dancing and sharing glasses and bottles.
More than 300 entertainment venues in Bangkok had requested permission to open and every place had full protection measures under the Public Health guidelines, claimed the Entertainment and nightlife industry.
TPN notes the venues have, in reality, been open as "restaurants" for months with mixed rule-following and enforcement, even as Covid-19 cases have fallen nationwide
Anutin urged customers to complete a third and fourth Covid-19 vaccination before going to bars, regardless of whether the user was young and healthy. "If one was not vaccinated, they couldn't go to such venues. It was considered illegal. So, each venue must screen and monitor its customers carefully. We will be looking at strict enforcement for venues making sure all customers are vaccinated and boosted." He added.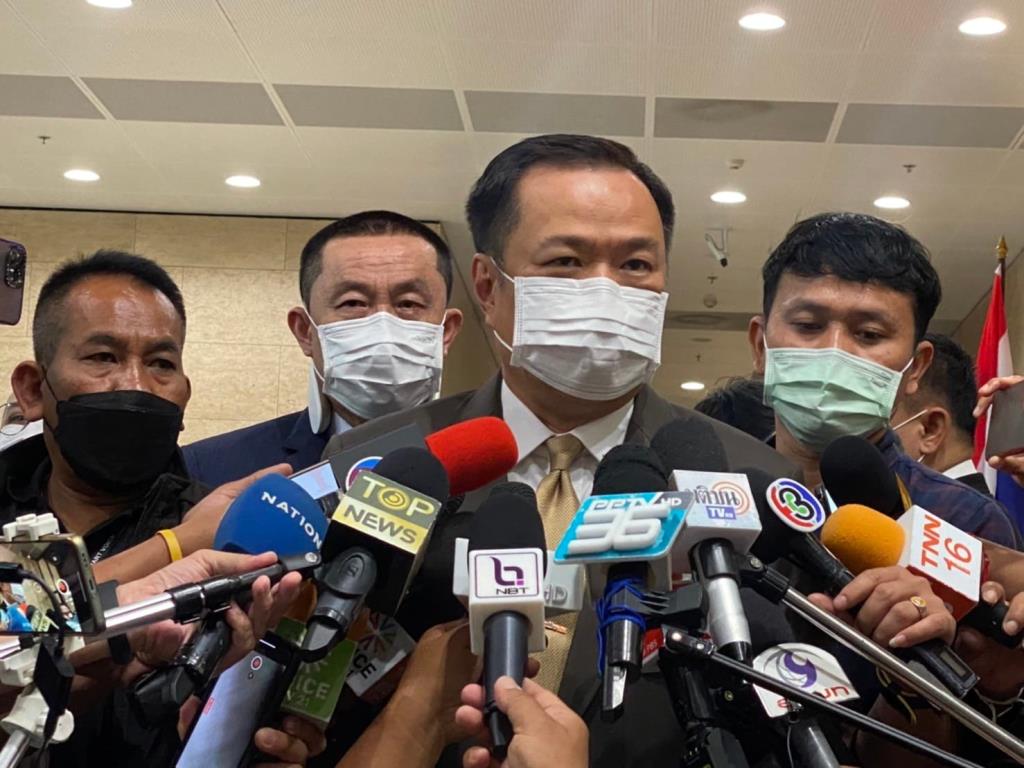 When asked if the government would reimplement intensive measures after infections were found, the Minister said that if those fully vaccinated were infected with asymptomatic to mild symptoms, they could conduct self-isolation and take Favipiravir or Kariyat capsules. Some only took about 3-4 days to recover.
He also said the Public Health would closely monitor and assess the situation of the nightlife venues reopening for 3-5 days. If there were more than ten thousand infections which would be in accordance with the Ministry's assessment, then they would consider some more measures.
"We have to take care of critical patients and at-risk groups. If the daily infection numbers didn't increase, then nothing would change. What we need to do now is provide more vaccine inoculations, we already allocated 140 million doses, so there's nothing to worry about," Anutin concluded.