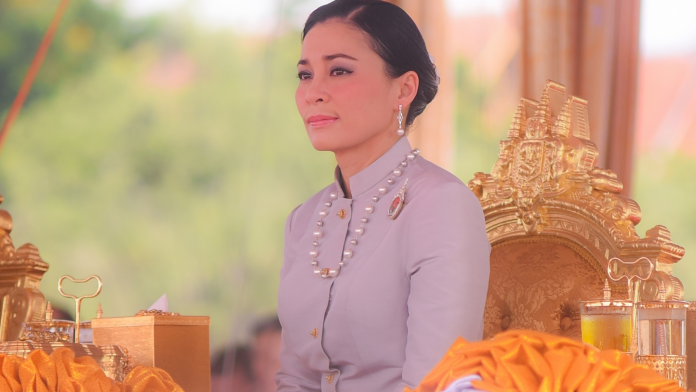 National –
This Friday, June 3rd, Thailand will celebrate Her Majesty Queen Suthida Bajrasudhabimalalakshana's royal birthday, which is also marked as a national holiday.
Her Majesty was born on June 3rd, 1978, in the Hat Yai district of Thailand. This year has marked her 44th birthday. To celebrate her birthday, portraits of the Queen will be placed in public and government offices across the country. The colors purple and white and Her Majesty's symbolic flags will be adorned outside government buildings, roads, and homes.
As a National Holiday, government offices, including Immigration, and main bank branches nationwide will be closed and other business disruptions are also possible.
The TPN/Phuket Express team wishes Her Majesty a very happy, rewarding, and joyful day on this special occasion and to many, many more.
Long Live the Queen!