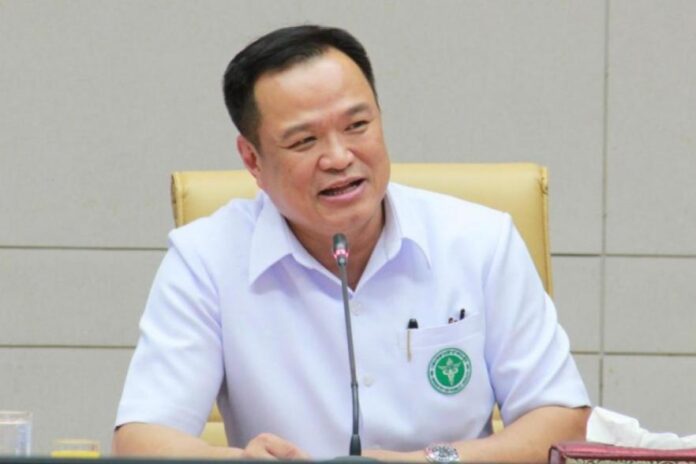 National –
Public Health Minister Anutin Charnvirakul said today, May 5th, that he would propose the cancellation of the "Thailand Pass" registration initially for Thai returnees before possibly expanding it to foreigners in a further step.
The Minister stated also that the fatality rate of Covid-19 patients was declining. The bed occupancy rate was currently at about 20 percent, the infection rate found among international arrivals was at 0.001 percent, and the medicines and medical supplies were sufficient to treat COVID-19 patients.
He continued that if the general situation of Covid-19 Coronavirus was under control, preventive measures would be relaxed in the preparation for declaring Covid-19 as an endemic disease.
Moreover, Anutin planned to propose to the Centre for Covid-19 Situation Administration (CCSA) to end the "Thailand Pass" registration initially only for Thai returnees before possibly later applying to foreign tourists.
When asked whether the emergency decree would be ended or extended, the Minister said that this decision was for Prime Minister Prayut Chan-O'Cha and the CCSA. But after the disease became endemic, Anutin said that the government would no longer need to implement the decree to control the Covid-19 anymore.