Surat Thani —
Tha Chana police checked on an overturned pickup in Surat Thani and found 220 kilograms of methamphetamine worth 220 million baht. The driver reportedly fled the scene. 
Around 6.15 p.m. on Thursday, April 28th, the superintendent from the Tha Chana Police Station, Chutipon Khemanuwong, was notified of a car accident on 41 Rd, Khanthuli sub-district, Tha Chana district, Surat Thani and assigned Pol. Sub-Lt. Jaturong Suksrimuang to investigate the scene.
There, police found an overturned pickup with a fenced bed full of cabbages while the driver was absent from the scene. However, an eyewitness revealed to the police that he saw the driver and one passenger hurriedly hitch-hike a ride from an unidentified truck and fled immediately. The eye-witness also said that the suspects were suspiciously concealing something that he believed were illegal substances.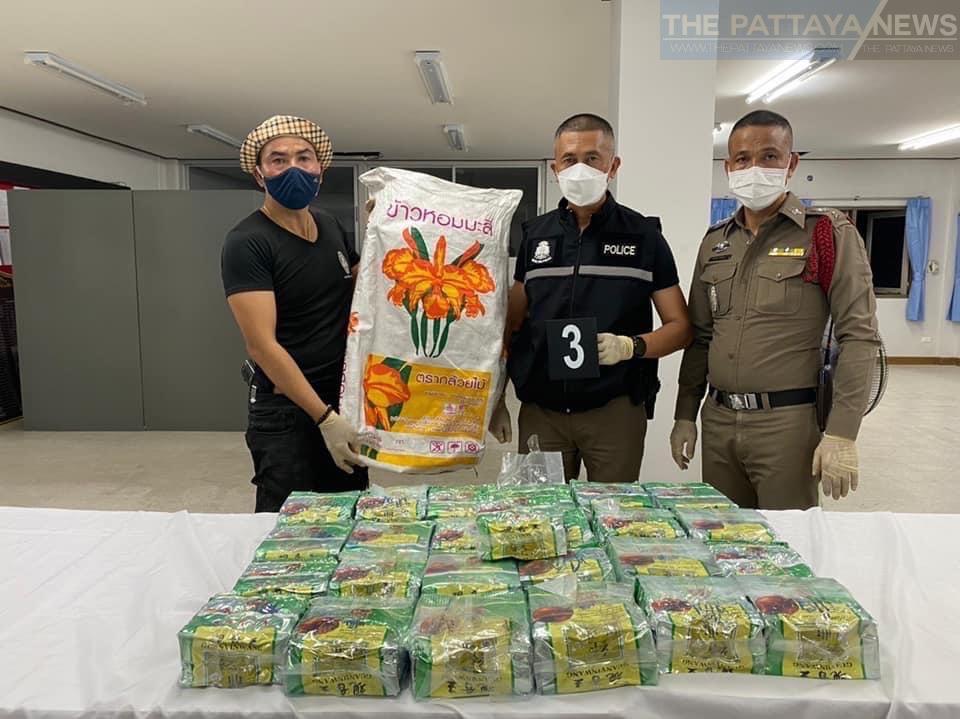 Following the witness's statement, Tha Chana police called for reinforcements and searched the pickup where they found 9 burlaps full of methamphetamine hidden under the cabbages. The drugs were sealed in a plastic bag labeled "GUANYIN WANG" and weighed around 220 kilograms. Police said that if this could have gotten into the market, it would be worth around 220 million baht.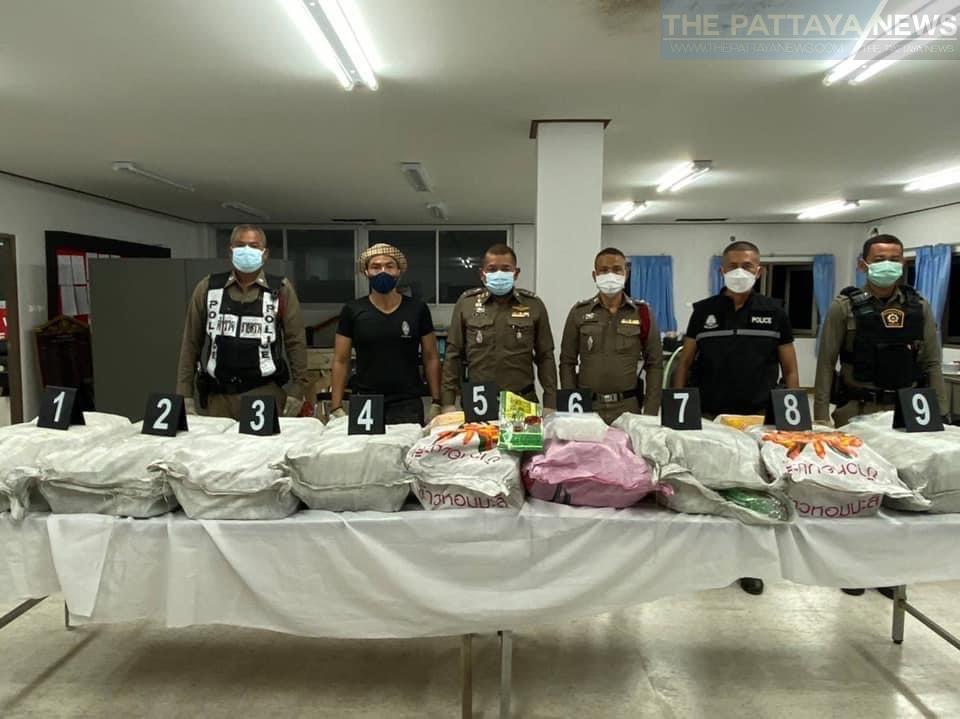 Initially, Tha Chana police confiscated the pickup and the methamphetamine. They would proceed with the forensic process to track down the fleeing driver and passenger.