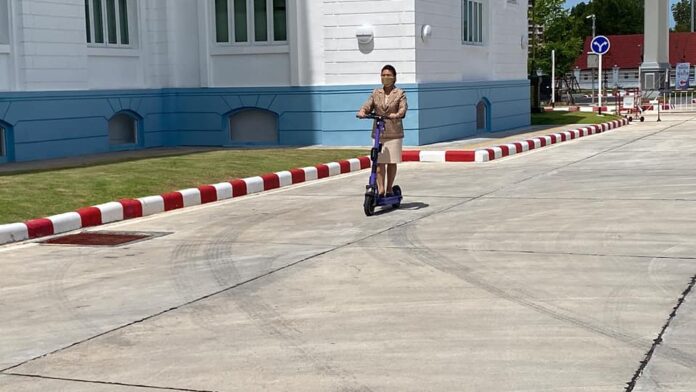 Phuket –
Phuket City Hall received two electric scooters from a company to use in their security work, but not everyone on social media is happy as just over a month ago city officials conducted a widespread campaign banning electric scooters from city streets.
Yesterday, (April 27th), a representative from Beam Mobility Thailand Company gave two electric scooters to Phuket City Hall.
The Head of the Phuket Provincial Office, Ms. Kanathip Sukcharoen, told TPN reporters, "Phuket is developing to be an intelligent city. So we have agreed to test drive the electric scooters in the area of the Phuket City Hall. This is to facilitate security works in the area."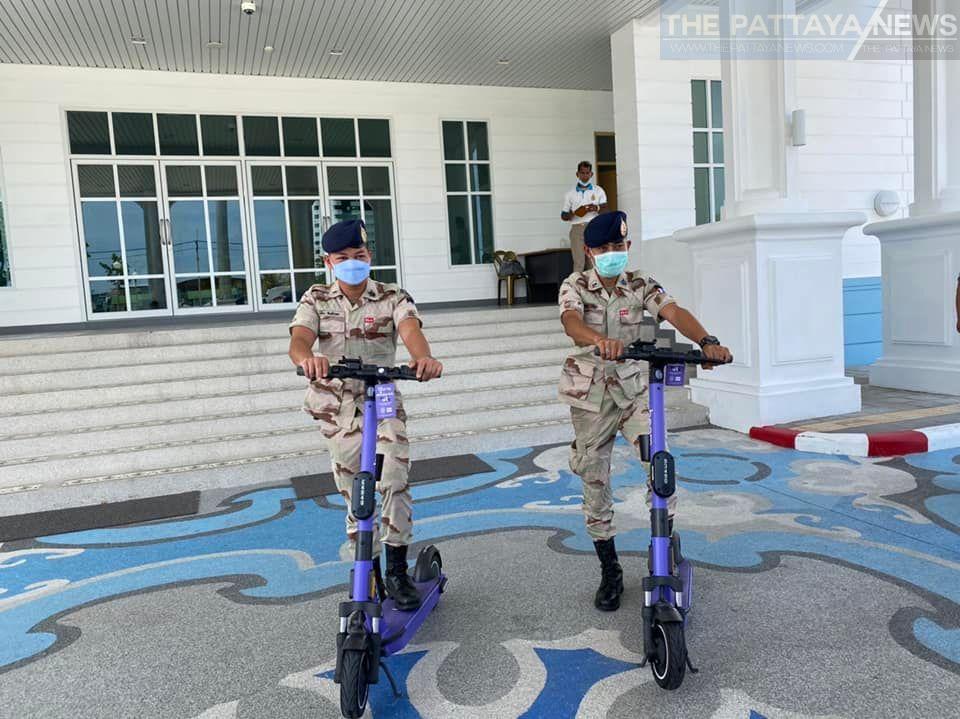 "The test drive will be for ten months. These two scooters are set to be used only in the city hall area only. They will not be driven outside of the city hall area or public streets so does not violate any "ban" for public streets." Kanathip stated.
https://thepattayanews.com/2022/02/21/phuket-police-charge-electric-scooter-riders-on-patong-road-for-allegedly-violating-vehicle-act-causing-social-media-outroar/