Patong , Phuket –
A young Patong Traffic Police officer carried an injured person on his back, moving the injured individual from an accident scene on Patong Hill in which reportedly a wet road caused about ten motorbikes to fall off the hill this morning (April 26th).
The act later went viral on social media, earning significant praise, when other drivers nearby recorded the incident.
At about 9:30 A.M. this morning on Patong Hill, after an early rainstorm, about ten motorbikes reportedly fell off the road. One injured person, whose identity was withheld at their request, was unable to move from the accident scene.
A young traffic police officer then took the injured person up on his back before walking about 200 meters from the scene to safety. Traffic was tailed back many kilometers on the Patong Hill due to the accident.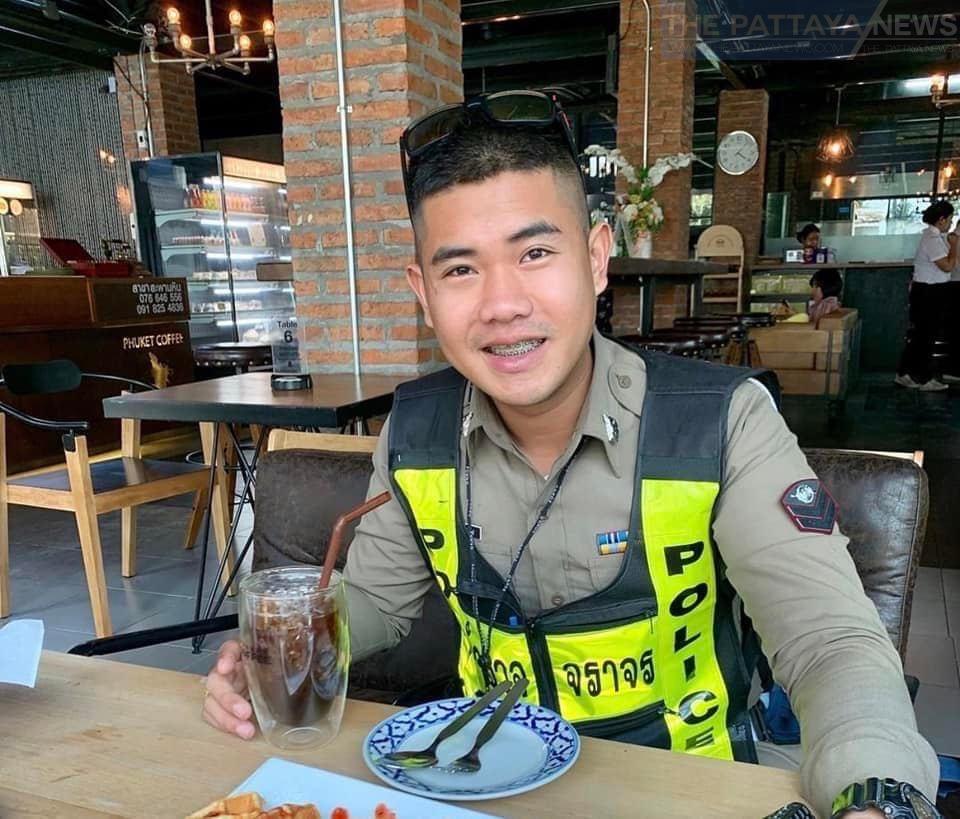 The police officer was later identified as Sergent Major Tinnakorn Sawangsangsai from the Patong Traffic Police, pictured above. Sergent Major Tinnakorn was on the way to work at the Patong Police Station. He was not on duty at the time of the accident. He stopped at the scene to help the injured person first before continuing on his way to work.
Patong Traffic Police, meanwhile, assisted on the road backup. About one hour later, traffic was back to normal. The incident received widespread social media acclaim on Thai media with many netizens praising the officer for carrying the injured driver to safety.