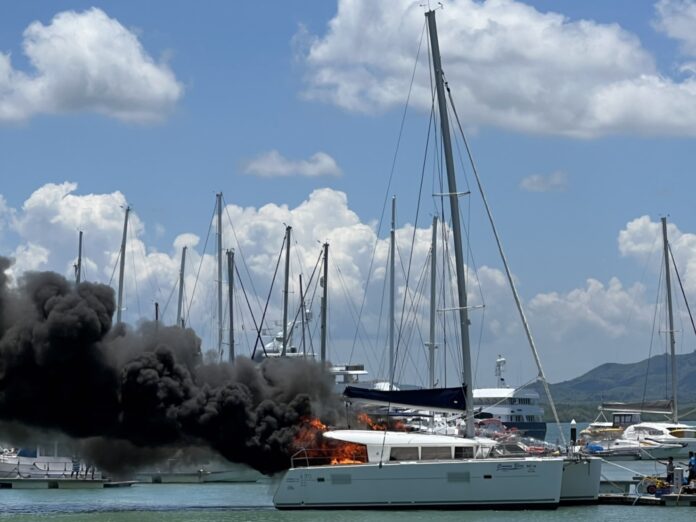 Phuket –
A yacht caught fire before capsizing at a pier in the Thalang district this afternoon (April 23rd).
Officers from the Phuket Marine Department were notified of the yacht fire at 1:00 P.M. at a pier in the Mai Khao sub-district.
They arrived at the scene to find the yacht in the sea near the pier was heavily ablaze. No one was found on the yacht and after an extended period of time the fire was finally placed under control. No injuries were reported.
The yacht had been heavily damaged by the fire before capsizing, with portions of the yacht still visible above the water. Other yachts at the pier were moved during the blaze out of concern for the fire potentially spreading to other sea vehicles.
Preventive equipment is being used to surround the water around the sunken yacht to prevent any oil leaks. However, at this stage no oil leaks were found.
The Phuket Forensic Police are continuing their investigation to find the cause of fire. As of press time, they were still trying to locate the owner and identify the cause of the blaze.