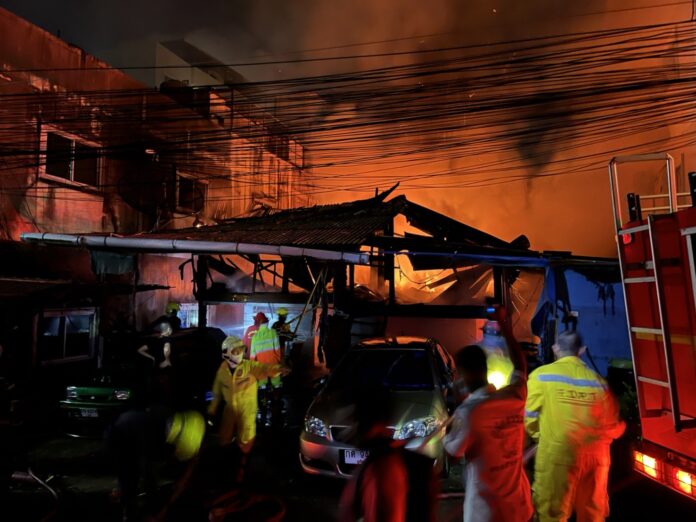 Patong –
A fire totally destroyed a house in Patong before midnight over the past weekend (April 10th) alarming multiple residents. No injuries were reported, however.
The Patong Police were notified of the fire at 11:45 P.M. Sunday night at a house on Soi Phra Baramee Road in Patong, Kathu district.
Firefighters arrived at the house with fire engines to find the two story wooden house was heavily ablaze. It took more than 40 minutes for firefighters to control the fire.
The house owner, Mrs. Pintira Jampasit, 50, told The Phuket Express reporters, "I live in the house alone. I was relaxing in my home when I smelled something burning. I found that an unknown fire was raging in my residence. I ran out from the house and called for help. My house was totally destroyed. The cost of damages is being estimated. "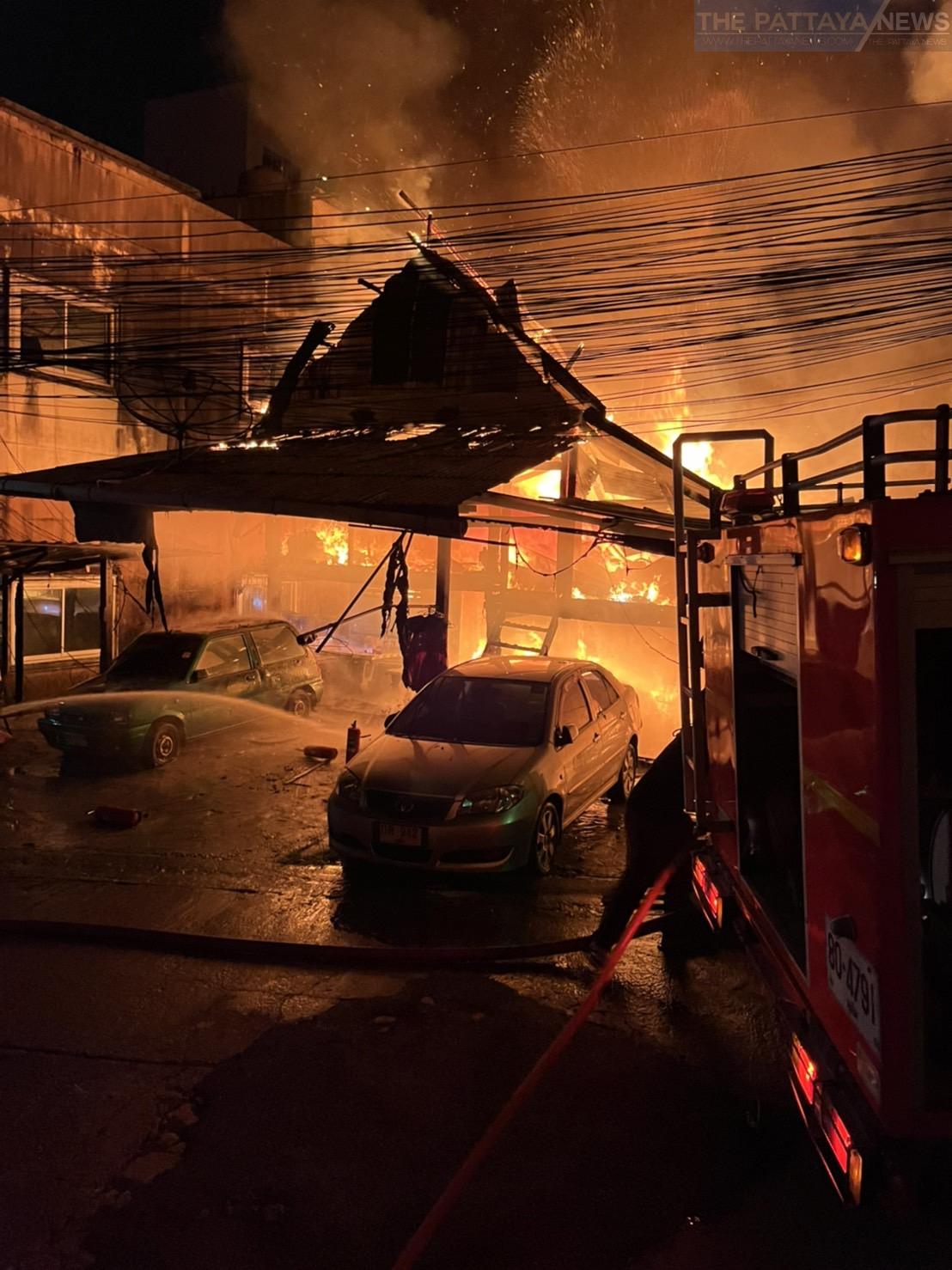 At this stage, Patong police believe that the fire was caused from an electric short circuit. However, the Phuket Forensic Police are continuing their investigation to find the exact cause of the fire.