Phang Nga –
In total, 62 sea turtle eggs were found on a beach in the Phang Nga province, north of Phuket Monday morning (April 11th). This is the eighth nest of sea turtle eggs found on beaches in the area of the Khao Lampi–Hat Thai Mueang National Park this year alone.
The Khao Lampi–Hat Thai Mueang National Park reported at 6:30 A.M. this morning they found the nest of a sea turtle with 62 eggs buried. 61 of them are fertile eggs.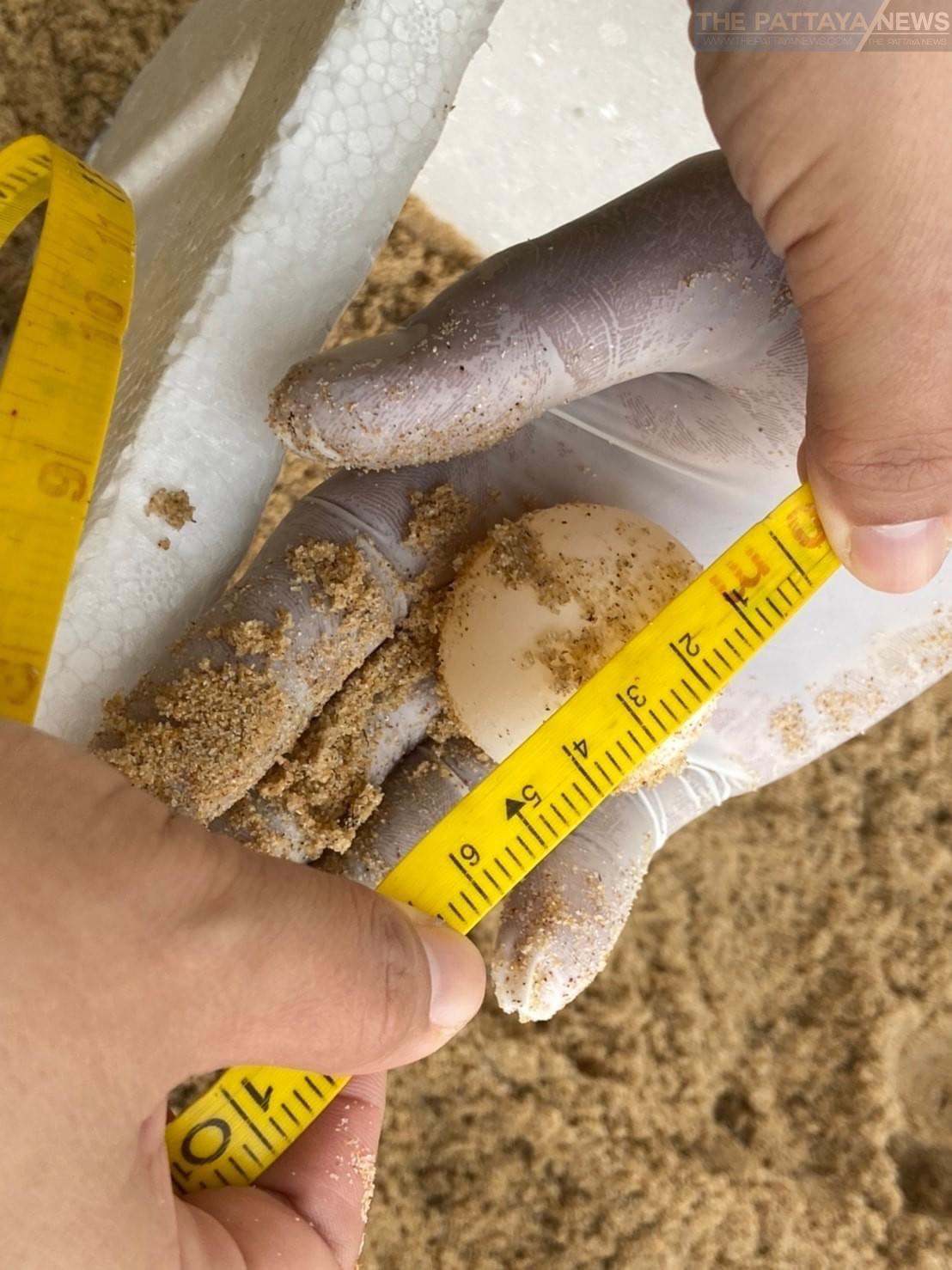 The mother sea turtle returned back into the sea after laying eggs. Her body length was 110 centimeters long and 33 centimeters wide.
The eggs have been relocated to a safe area nearby due to the concern of damage from weather.
It is believed that the baby sea turtles will be hatched within 60 days.