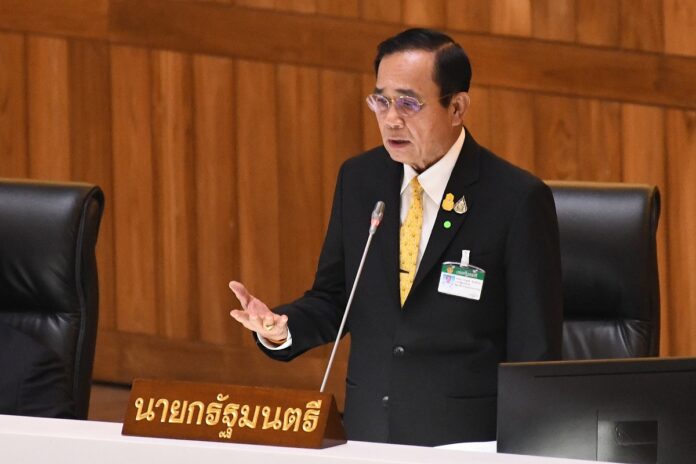 National –
Prime Minister Prayut Chan-O'Cha today, April 8th, ordered the National Health Security Office (NHSO) to seek solutions to reduce the price of Antigen Test Kits (ATK) and revealed the possibility of easing more Covid-19 measures in May.
The Prime Minister stated during the general meeting of the Center for Covid-19 Situation Administration (CCSA) this morning that he was concerned about the public access to the ATK test kits due to overpricing in the market.
He then ordered the NHSO authorities to seek ways to make the test kits easily and widely accessible for people and set them at a reasonable price because they became frequently purchased and used. Although Thailand could self-produce them in the amount of 200,000 pieces per month, the production needed to be increased to be sufficient for the high public demand. The ATK import also needed to be under the standard control of the authorities.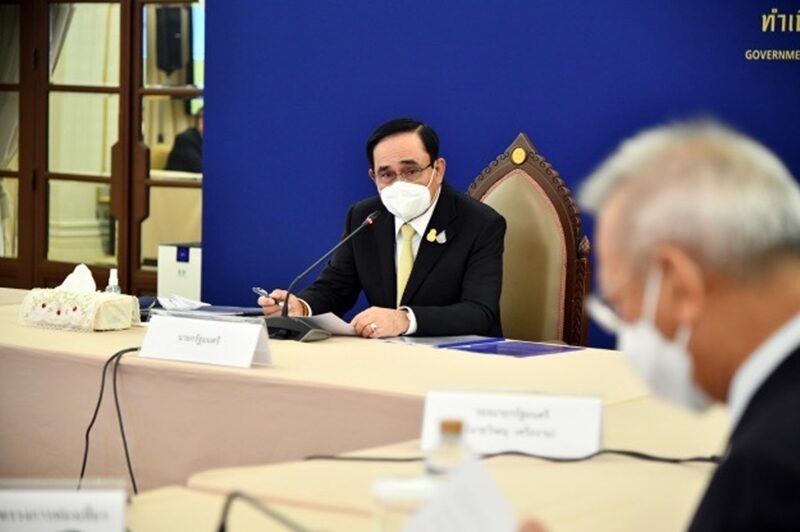 Moreover, Prime Minister Prayut considered more relaxation of preventive measures, including the international arrivals regulations like Test and Go and Thailand Pass, in May as the relaxation for welcoming international tourists by land and air had been well carried out. More relaxation may possibly help attract more foreigners which would result in a positive outcome for all types of tourism, he said.
Prayut also asked for public cooperation during the Songkran festival to comply with public health measures and traffic laws and to organize traditional celebrations at homes for their own health safety, foregoing large events, water splashing, alcohol drinking, and parties.