Phang Nga –
Ninety-seven baby green sea turtles have successfully hatched and headed to their home into the Phang Nga sea Monday (April 4th).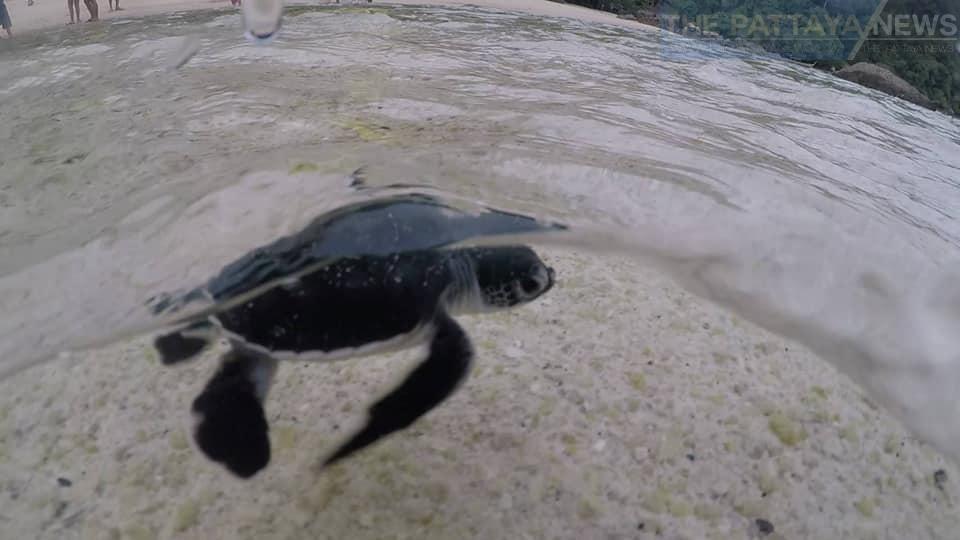 The head of the Mu –Ko Surin National Park in Phang Nga, Mr. Arthit Kayankit, told the Phuket Express reporters yesterday afternoon about the successful hatching.
97 baby green sea turtles were hatched after their mother laid 128 eggs on the beach two months ago on February 6th. The baby turtles took 58 days to hatch. They all headed back to their home in the sea.
Wildlife conservationists in Phuket praised the successful hatching and encouraged tourists and residents to treat the environment well.