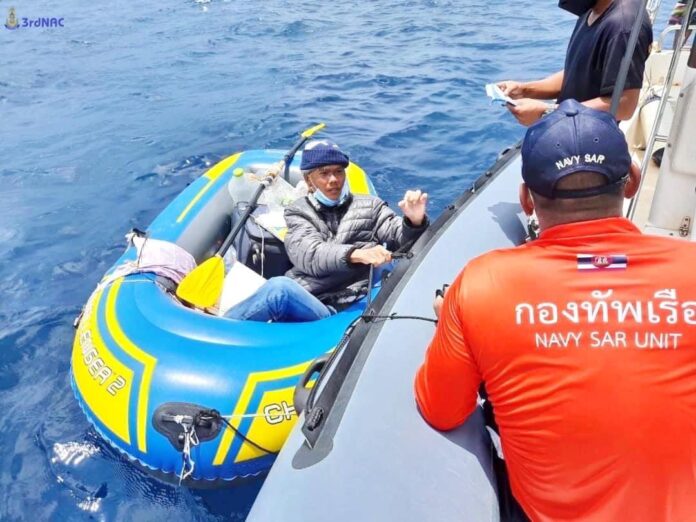 Phang Nga-
  A Vietnamese man was found manually trying to paddle across the Andaman sea on an inflatable boat to find his fiancé in India, having departed from near Phuket previously.
Yesterday, March 23rd, the Maritime Security Force of the Similan Islands were notified by Mr. Panya Permwongnitikorn, a fishing boat worker, about an unidentified man on a yellow inflatable boat approximately 2.5 meters in length with a tank of drinking water, ten packs of instant noodles, and a small luggage beside him. The boat, according to the officials, was found almost 80 kilometers off the coast of Phang Nga province, and they were concerned that the man would be harmed due to an increasingly strong current.
At 12.45 p.m., yesterday, the Similan National Guard Police Department along with the Similan Islands National Park Officers departed the coast to assist Mr. Ho Hoang Hung, 37, Vietnamese, who was trapped on the boat. When asked, Mr. Ho claimed that he was attempting to paddle to India to meet with his fiancé in Mumbai City whom he married two years ago.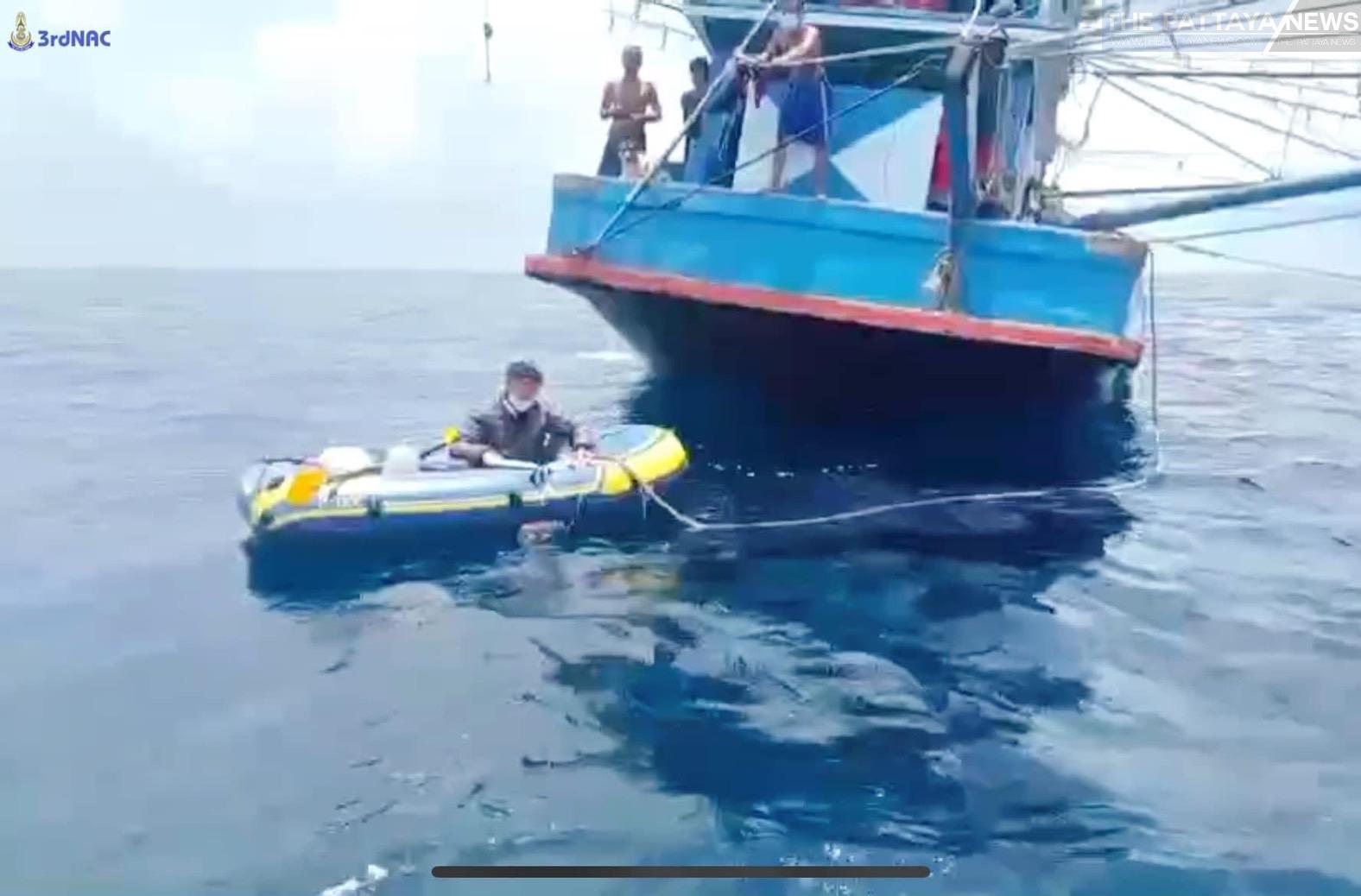 Mr. Ho admitted that he flied from Ho Chi Minh City, Vietnam, to Bangkok on March 2nd with an intention to get to India, but since he did not have an Indian visa to enter the country, he decided to board a bus to Phuket and bought a rubber boat before leaving the coast on March 5th to his fiancé in Mumbai who lived approximately 2,000 kilometers across the sea. Mr. Ho was reportedly afloat for 18 days.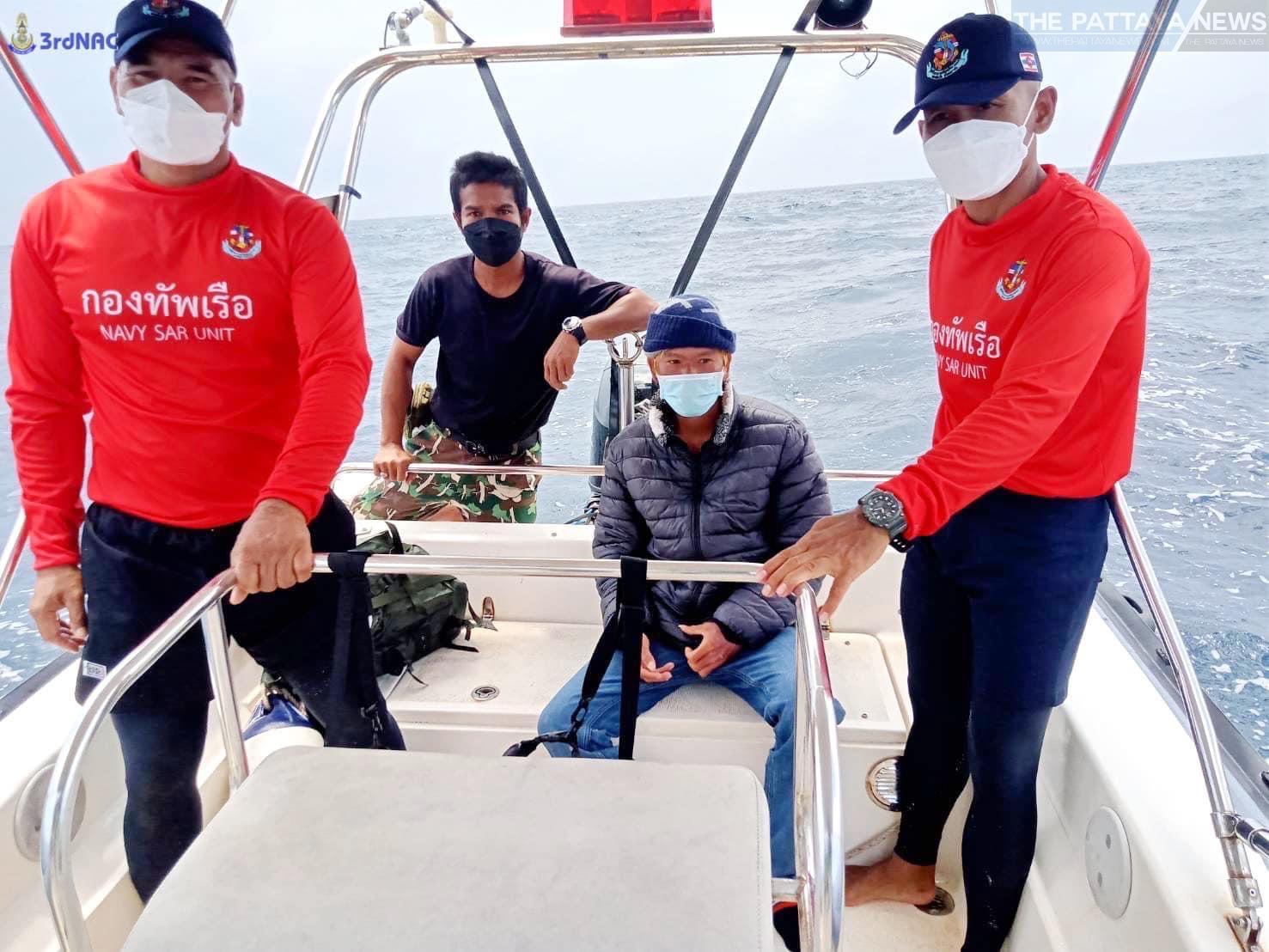 According to the officials, he was rescued back to the coast of Similan island. The officials also admired his strong commitment and bravery to cross the sea to find his loved one. It is unclear what his next steps will be to reunite with his fiance.