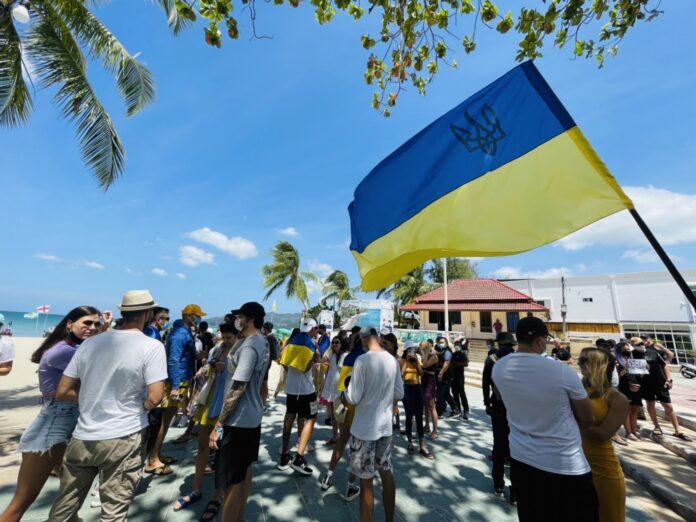 Phuket-
Yesterday, the 14th of March 2022, tourists both from Ukraine and Russia who were reportedly facing difficulties in financial transactions, living conditions in Thailand, and were unable to return to their countries due to the ongoing war held a peaceful protest against the war near Patong Beach.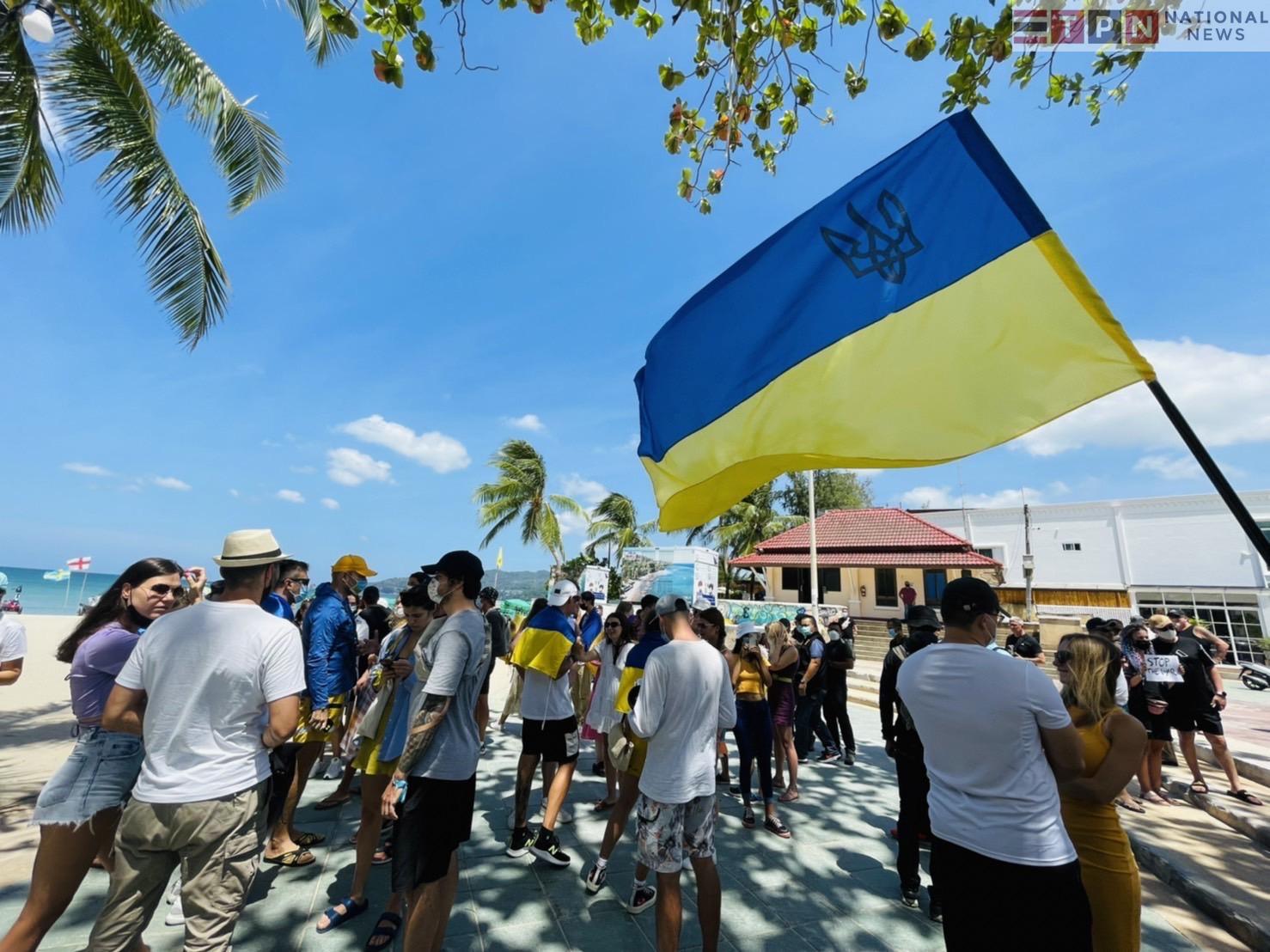 Ms. Olga, the representative of the Ukrainians stuck in Phuket, revealed to the press that there were approximately over 500 Ukrainians in Phuket and some of them were worried about their family and aspired to return to their home in Ukraine, but also afraid of the ongoing war. Most of them never anticipated the war to happen and called for the Russian president to halt the attacks against Ukraine.
"Actually, most of us in Phuket are fine and more fortunate than those in Ukraine. It is impossible to make any plans now because the situation is so unpredictable. Surely, all of us want to go home and some are already struggling financially because they didn't plan for a long stay," said Ms. Olga to local Phuket media.
When asked about the gathering, she said that she didn't expect anything much because of the police's prohibition of events and protests due to Covid-19 which she did not have any problem with and she also wanted to respect the country she lived in now.
Mr. Kongsak Koupongsakorn, President of the Southern Thai Hotels Association, revealed to the press that Russian tourists are at the top of the tourism market in regards to the Phuket Sandbox in terms of the number of visitors. Now that many airlines have stopped their flights, around 3,000 people are stuck in Phuket and help is already in the process of taking place. Both Ukrainian and Russian tourists will be divided into two groups consisting of those who seek to return home and those who are still not ready to return but may need financial help. The latter will continue to stay in Phuket.
Initially, a call center will be set up at the Tourism Authority of Thailand office at Phuket as well as a Russian-language interpreter to assist with those in need. Early reports, however, stated that this call center had only been contacted fifteen times so far as of yesterday.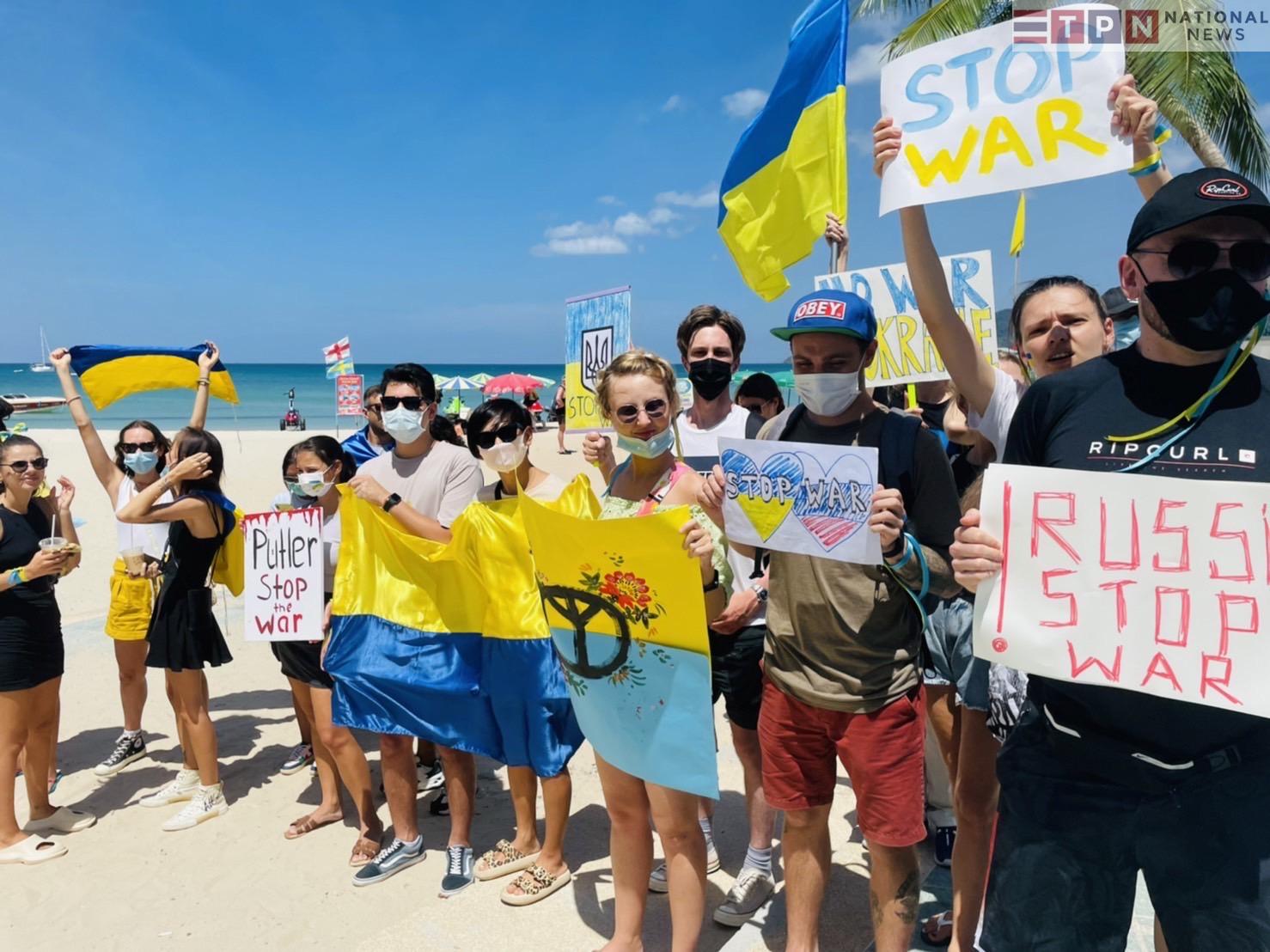 =-=-=-=-=-=-=-=-=-=-=-=-=-=–=–=–=–==-